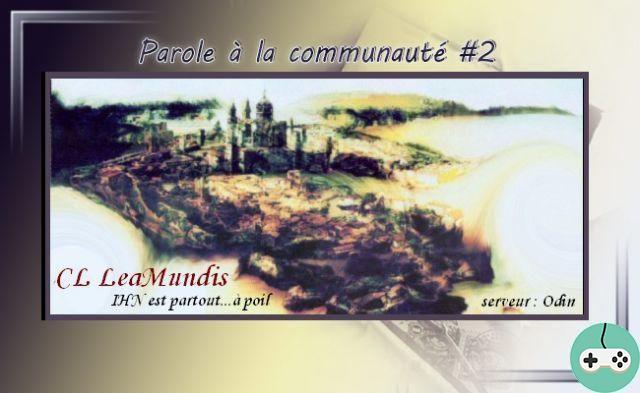 Continuing on the presentation of free companies, we will introduce you to LeaMundis which works on the Odin server. These representatives will be Jora Mormont and Teraz Nalno.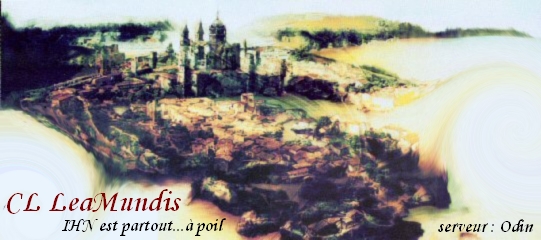 Hello, to start, would you please introduce yourself to our readers?
Jora Mormont: I am the master of the CL LeaMundis. IRL-wise, I'm 25 and a fan of FinalFantasy as well as anything RPG-related. It is also my first MMORPG. On the In-Game side, I play an iLvl 80 summoner.
Teraz Nalno: I am the Co-Master of the CL which makes me the right arm of Jora. I play a Dragon Knight and I am the guild's lalafell mascot (Lalafell Powa!). We are both longtime IRL friends with Jora.
Can you introduce your guild?
LeaMundis was created on September 15, 2013 thanks to 3 IRL friends (editor's note Jora, Teraz and another person who left the game). The goal of the CL was to be able to play together in the first place but also to find other spanish people on a server which was not intended to have a very large spanish community.
At present, we are 127 members and our record of members connected at the same time is 44! For the name of the CL, this one comes from the cursed city with the same name in the game Vagrant Story.
The weekend of March 15-16 will be for our CL an Event weekend. We are going to organize two internal events to celebrate the 6 months of this one, namely:
Miss LeaMundis, it is an event to elect the most beautiful plant of our CL.
Mini-games, throughout the weekend we will organize different mini-games such as treasure hunts, challenges, etc.
If these events are very successful, we are thinking of expanding them to the Odin server.
Our goal is to do PvE HL but still have fun. The CL is above all a family place where there is a good atmosphere and mutual aid. We have a great peculiarity, it is that we often find ourselves quite naked without really knowing why.
OHow is your recruitment? What are you looking for ?
With the upcoming release of ESO and the various Wildstar beta, we have lost some members. We have slowly reopened recruitment via applications on the forum. We will reopen the floodgates when the PS4 version of Final Fantasy is released.
On the PvE advance, roster 1 is on floor 4 of the Bahamut Labyrinth. For the essentials we have tried Ifrit Extrême a few times.
Opinions on the present or future elements of the game?
Jora Mormont: I'm waiting for 2.2 to know if it is of the same quality as 2.1. I hope that there will be an addition of content on the housing because our type M house lacks furniture.
Teraz Nalno: I am confident about 2.2. For my part, I am waiting to see the new level of tailoring concerning PvE equipment. But above all I am waiting for the Vanity / Mirage system to embellish my lalafell even more.
Other games in sight?
We're both waiting for Dark Souls 2.
A final word for the end?
Naked.
Thanks to both of you for this interview. Good luck with your events and to your proud lalafell mascot.