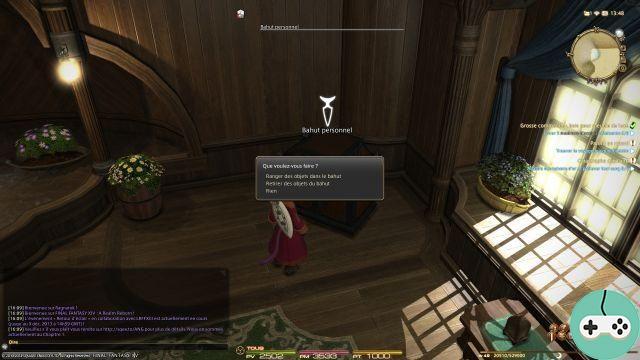 The ARR team is not idle at the moment! These last returns concern the sales table of the merchant district, various details on the objects and their storage as well as a new wave of returns on the interface.
Merchant Quarter
Des categories will be added to the search function to make it more efficient.
We will be able to register our favorite objects in a dedicated category.
The team does not plan to implement the ability to search for multiple objects simultaneously.
Objects
Le Sideboard of the hostel : this piece of furniture allows you to store certain unique and personal items (such as your AF or some event rewards). However, some items such as the latest swimsuits or Lightning event rewards cannot be stored there. For Update 2.1, we should be able to store all items received during seasonal events there.
V1 players having their armor AF 1.0 end up with that of ARR as well. They cannot throw them away or store both at the same time in the hostel's chest. The team is investigating this issue and planning a solution for 2.1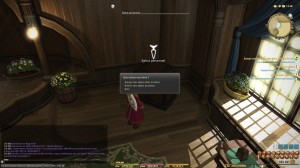 Interface
Handcuffs
Update 2.1 will implement a new feature: being able to select enemies from the enmity list by holding L1 and using the up and down keys
Missions
The team plans to add a function to check if team members are loans for combat. This system will be added after 2.2
Effects filters
For 2.1, the combat settings for "Self" (Character configuration -> character tab) will have new filters for the following visual effects:

Familiars
Companions
Mascots
Mounts
Objects over which you have control.
Final Fantasy XIV: ARR keeps getting better!