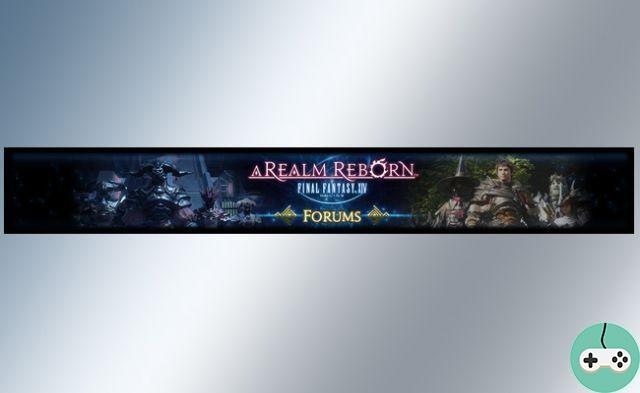 It's no secret that servers are full, the queues and the restriction of character creation drive us crazy and we love to complain about it!
The development team is responding to this issue by preparing the ground for improve the capacity of current servers but also ... open others ! These solutions will be implemented from next week and will concern all servers and locations.
About the restriction of character creations on certain worlds, here is the latest list published this morning:
Exodus
Faerie
Lamia
Siren
Midgardsormr
Adamantoise
Coeurl
Malboro
Ultras
Behemoth
Cactuar
Goblin
Sargatanas
Diabolos
Gilgamesh
Leviathan
Balmung
Excalibur
Hyperion
Tonberry
Mandrake
Bahamut
Chocobo
Un update took place so here is its content:
Adjusted the difficulty level of the following Quest Battles for the Elementalist Job:
The wind element / The water element / Like mother, like daughter.
The following issues have been resolved:

The action of the Choco-médica companions did not allow to restore the points of life correctly,
The quests listed below could not be completed if the character's inventory was full: Man's best friend / Dungeons and dragons,
The cutscene would cancel if you received damage during The Burden quest,
The rewards you received for failing against a boss on an ALEA quest were not appropriate,
Some monsters did not employ specific moves and the server stopped working under certain circumstances in the Val of Aurum instanced dungeon,
The server stopped working when items for sale in large quantities at traders were viewed,
Players could earn experience points continuously when entering an unknown area.

The game data of players affected by this issue will be corrected.
Players who have gained experience points as a result of this issue can let us know through the Services and Help section or can wait for the management team to respond to them.

Monsters that did not appear in Quest Battles and thus prevent quest progress will now learn correctly.