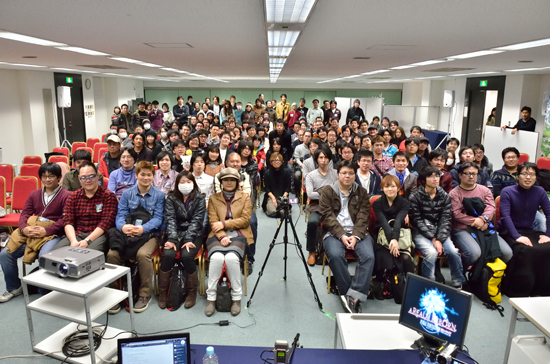 In this 54th Letter, Naoki Yoshida thanks everyone who came to "FATE in Osaka".
But this is not the only event where the team will be present! In order to promote the game on PS4, several will take place in Germany, Spain and the United States.

54th Letter from the Producer
Hello everyone.
This is Naoki Yoshida, producer and director of FFXIV: A Realm Reborn. Today, I am delivering the 54th edition of my letter to you.
First and foremost, I would like to thank all of you who came to the first official "FATE in OSAKA" fan event. A big thank-you !
The words of encouragement you sent us on this occasion greatly galvanized the development and management teams.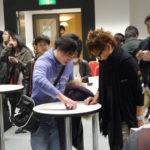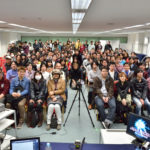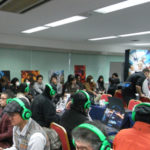 Building on this new energy, we will soon unveil information about the PlayStation®4 version and launch our promotional campaign. Myself, I will be doing a world tour.
(I'm still in Japan as of this writing, but I've already started meeting the media here.)
Once again, I have a busy schedule with first two days of promotional events in Hamburg, Germany.
I will then go to Paris for another two-day campaign, then after the weekend, I will head to the United States, and more specifically to San Francisco, again to present the game to the media ... You might as well to say that all this is not for someone who does not like to fly ...
In any case, I can tell you that we are proud of this PlayStation®4 version, and it is for this reason that I am ready to go around the world to show you all how splendid it is and what are its specificities.
It will be released on 14.4.2014, a date tailored for FFXIV. The beta test will begin with the release of PlayStation®4 in Japan on February 22, 2014. All players with the console will be able to participate. So I hope many of you will experience this high quality version.
Ah, by the way, Japanese tradition requires, the FFXIV development team makes a point of making a first visit to the temple at the beginning of the year, but due to the polishing of the PlayStation®4 version and the preparation of the next major update, the 2.2 titled "THROUGH THE MAELSTROM", it has not yet been possible ... However, we intend to go there before January 31, and I will be sure to tell you about it during my next letter from the producer! (You might learn more about You-Know-Who on this occasion!)
I am counting on you to stay abreast of the many surprises that we have in store for you for this year under the sign of FFXIV.
I look forward to seeing you in the next letter from the producer! See You Soon! ?