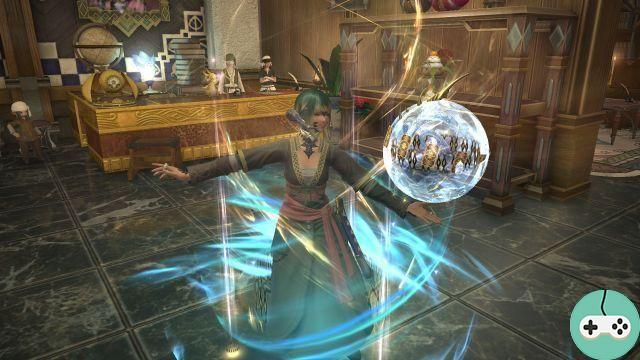 Combining the knowledge of astrology with that of ether, the city of Sharlayan created astromancy, or the science of miracles. Using celestial globes, Astromancers don't just watch the stars in battle.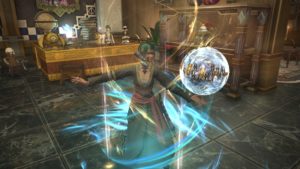 Informations
The Astromancer is a healer.
You will need to have access to Ishgard and complete the Call of the Stars quest.
capacity
Lv. 1: Evil
Lv. 2: Beneficence
Lv. 4: Superior conjunction
Lv. 6: Speed ​​of light
Lv. 8: Luminiferous Aether
Lv. 10: Helios
Lv.12: Ascendant
Lv. 15: Essential Dignity
Lv. 18: Detriment
Nv.22: Stella
Lv. 26: Beneficence II
Lv.30: Draw
Lv. 30: Daytime Theme
Lv. 34: Beneficence aspect
Lv. 35: Royal Way
Lv. 38: Invalidation
Lv.40: Addition
Lv. 42: Helios Aspect
Lv. 45: Mixture
Lv. 46: Superior Conjunction II
Lv.50: Night theme
Nv.50: Synastrie
Lv. 52: Gravity
Lv. 54: Evil II
Lv. 56: Time dilation
Lv. 58: Collective unconscious
Lv.60: Heavenly Opposition
By using Draw you get one of the following cards:
Libra
Trunk
The arrow
The stake
L'Aiguière
The Tour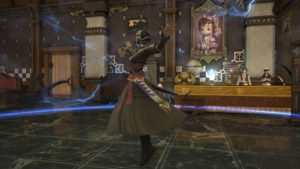 Lv.8: Improved Spirit
Lv.14: Improved Spirit II
Lv.16: Improved Speed ​​of Light
Lv.20: Improved Ascendant
Lv. 24: Improved Spirit III
Lv. 28: Improved Essential Dignity
Lv.32: Effectiveness of actions increased
Lv. 36: Improved Beneficence
Lv.40: Effectiveness of actions increased II
Lv. 44: Improved invalidation
Lv. 48: Improved Luminiferous Aether
Occultist Nv. 8: Stoicism
Occultiste Nv. 12: Extra Glace
Occultist Lv. 26: Quick Magic
Elementalist Lv. 2: Healing
Elementalist Lv. 4: Wind
Elementalist Lv. 6: Priest's Presence
Elementalist Lv.8: Shield
Elementalist Lv. 12: Life
Elementalist Lv. 34: Breastplate