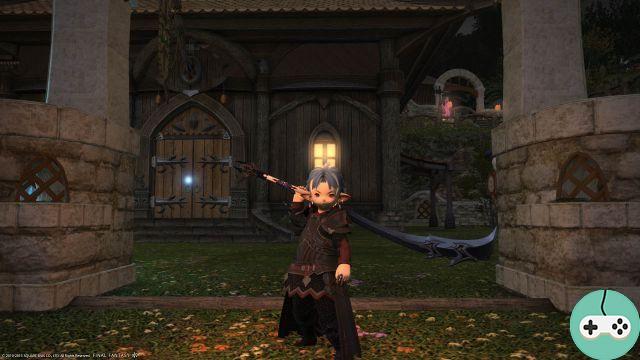 Defender of the weakest oppressed by Ishargdais knights sometimes behaving like real brutes, the Black Knight draws his strength from the part of darkness anchored in him. He uses a two-handed sword, having abandoned the shield, symbol of chivalry.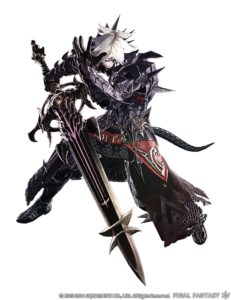 Informations
The Dark Knight is a tank.
To unlock this job, you will need to have access to Ishgard and complete the quest A Corpse All Fray.
capacity
Nv.1: Taillade violente
Lv. 2: Shadow Skin
Lv. 4: Spinning Slash
Lv. 6: Fatality
Nv.8: Detachment
Lv. 1: Low blow
Nv.12: Frappe siphon
Lv.15: Deterioration
Lv. 18: Blood Weapon
Lv. 22: Retaliation
Lv. 26: Powerful Slash
Lv. 30: Inner Darkness
Lv. 30: Ferocity
Lv. 34: Dark Dance
Lv. 35: Blood Price
Lv. 38: Soul Eater
Lv.40: Dark Host
Lv. 42: Dark Spirit
Lv. 45: Dark Arts
Lv. 46: Shadow Wall
Nv.50: Délirium
Lv.50: Undead
Lv. 52: Salt Land
Lv. 54: Plunge Cut
Lv. 56: Abyssal Drainage
Lv. 58: Lone Survivor
Lv.60: Slicing-Dressing
Lv.8: Improved Vitality
Lv. 14: Improved Shadow Skin
Lv.16: Improved Vitality II
Lv. 20: Clean weapon
Lv. 24: Improved Vitality III
Lv. 28: Hasty Retaliation
Lv. 32: Improved Fatality
Lv. 36: Improved Low Blow
Lv.40: Improved Deterioration
Lv. 44: Improved Dark Dance
Lv. 48: Improved Soul Eater
Gladiator Lv4: Savage Blade
Gladiator Lv. 8: Flash
Gladiator Lv. 10: Convalescence
Gladiator Lv. 22: Taunt
Gladiator Lv. 34: Stagecoach
Marauder Lv. 2: Aguet
Marauder Lv. 4: Skullbreaker
Marauder Lv. 6: Fracture
Marauder Lv. 8: Bloodbath
Marauder Lv. 26: Finishing Blow