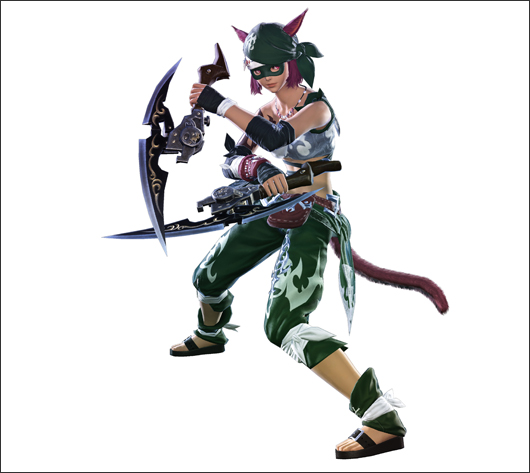 Specialists in the handling of daggers and other daggers favored by sailors, these lively and agile fighters use two weapons, one in each hand, to deliver a veritable shower of sharp blows to their opponents.
Acting in the shadows and outside the limits of the law, they became vigilantes, ruthlessly punishing criminals, taking back stolen goods and redistributing wealth to the poorest.
These activities once earned them the name of thieves, but the Limseans know full well that superineurs have always acted in the interests of the Maritime City and its inhabitants.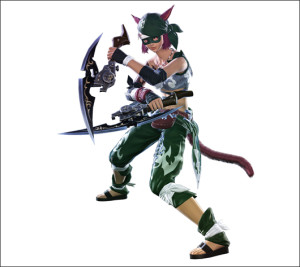 Informations
The Surineur is a melee class.
The guild is located in Limsa Lominsa
This class allows you to unlock the Ninja job later.
capacity
The Ninja has all the actions of the Surineur:
Lv. 1: Spinning Blade
Lv. 2: Absolute Dodge
Lv. 4: Tailladant Whirlpool
Lv. 6: Wasp Kiss
Lv.8: Mutilating Attack
Lv. 10: Concealment
Nv.12 : Assassinement
Nv.15: Robberies
Lv. 15: Throwing Daggers
Lv. 18: Sting
Lv. 22: Sneak Attack
Lv. 26: Wind Blade
Lv.30: Viper's Kiss
Nv.34 : Jugulation
Lv. 38: Dancing Blade
Lv. 42: Fatal Rose Garden
Lv. 46: Shadowfang
Lv.50: Sneak Attack
Lv.8: Improved Dexterity
Lv. 14: On His Paws
Lv.16: Improved Dexterity II
Lv. 20: Vive Allure
Lv. 24: Improved Dexterity III
Lv. 28: Improved Sting
Lv. 32: Shadow Prowler
Lv. 36: Improved Wasp Kiss
Lv.40: Improved Viper Kiss
Lv. 44: Improved Mutilating Attack
Lv. 48: Improved Fatal Rose Garden
Archer Lv. 2: Straight Shot
Archer Lv. 4: Furious Shot
Archer Nv.6: Poisonous bite
Archer Lv. 26: Falcon Eye
Archer Lv. 34: Silent Strike
Arcanist: Lv. 5: Medicine
Arcaniste Nv. 12: Virus
Arcanist Lv. 34: Guardrail
Elementalist: Lv. 2: Healing
Elementalist Lv.8: Shield
Elementalist Lv. 12: Life
Elementalist Lv. 34: Breastplate
Gladiator Lv4: Savage Blade
Gladiator Lv. 8: Flash
Gladiator Lv. 10: Convalescence
Gladiator Lv. 22: Taunt
Gladiator Lv. 34: Stagecoach
Master of Hast: Lv. 2: Feint
Hastmaster Lv. 6: Defensive Volley
Master of Hast Lv. 22: Motivation
Hastmaster Lv. 34: Thoroughbred
Marauder: Lv. 2: Aguet
Marauder Lv. 4: Skullbreaker
Marauder Lv. 6: Fracture
Marauder Lv. 8: Bloodbath
Marauder Lv. 26: Finishing Blow
Occultist Nv. 8: Stoicism
Occultist Lv. 26: Quick Magic