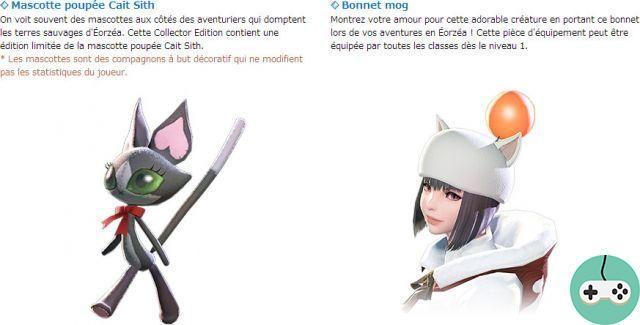 It is difficult to find there in the mass of information on what you can have as a bonus in the game if you already have the standard or collector's edition of V1. I will try to explain as clearly as possible and gather all the information about the game, the subscription, etc ...
Early access
You will be entitled to early access (3 to 5 days before the official release) if:
you pre-ordered FFXIV ARR
ou
you have a Legacy account (are Legacy players who paid 90 days of subscription before June 30, 2012)
Legacy players
You will be entitled to some advantages for this V2:
subscription at 9.99 €
an exclusive Chocobo
your name in the V2 credits (for those who requested it)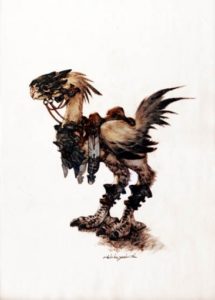 Pre-order bonus
In addition to Early Access, you'll get two in-game items: the Caith Sith doll mascot and the Mog beanie. If you are a V1 owner, you will need to pre-order FFXIV: ARR to benefit from these items.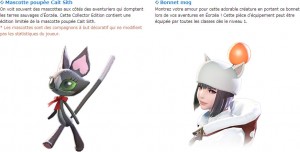 Pre-order bonus items
V1 account and benefits of V2
Various information about these accounts:
If you have a "Collector's V1" edition, you will be entitled to the game items of the FFXIV: ARR collector for free. These items are: Baby Behemoth Mascot, Helmet of Light, Chocobo Behemoth Armor, and Heartl Mount. It is enough that the code of the V1 giving you the Onion Helmet is registered in your account.
Player V1 standard : You will be able to download the game client for free. You do not need to redeem ARR to play it.
If you have a standard account and you want to turn it into a collector, you will need to purchase an upgrade from the "FFXIV Support Center" site which will be uploaded at the same time as the game. You will then get the bonus in-game items.

Items received in-game with Collector's Editions.
Free trial month
You will be entitled to a free month of trial if:
You are a new player and do not have a service account (regardless of the medium)
You have a PC service account but you are registering a new platform (PS3) on your account. The reverse is also valid.
Registering a PC code and a PS3 code on the same FFXIV service account will grant you 60 days of subscription.
Former players in possession of a service account and not benefiting from the free month will be entitled to a "right of return" or 14 days of testing.
Data transfer from V1 to V2.
You will find on Lodestone all the information relating to data transfers from V1 to V2.
If you have other practical questions, don't hesitate!