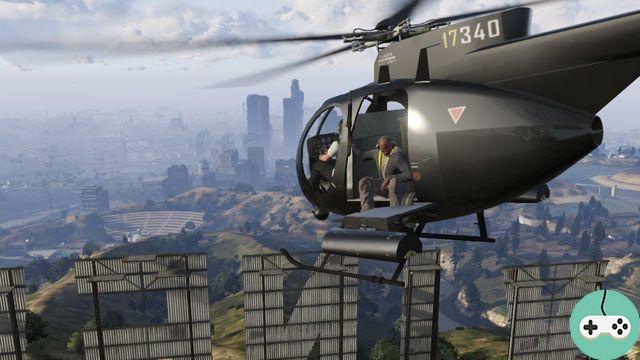 Dear gangster friends, let's be happy on this day because GTA Online is coming. Two weeks after the thunderous (d) te release of its big brother GTA V, we now welcome the online mode, which offers a world open to 16 people, and offering plenty of activities to do alone, with gangster friends or against his gangster buddies.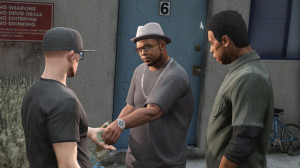 We now know that access to GTA Online will therefore be today, from 13 p.m., after downloading a small update. To access GTA Online, all you have to do is select the fourth location in the character wheel, directly in the game.
Rockstar, in addition to the time, gives us a little more information on certain points which are still unclear about the game. In particular on the properties that can be acquired and car theft in garages. If you are invited to a property by someone, you will not be able to use weapons or steal their cars in the garage. Additionally, if two players have the same property, each will have their own personal instance.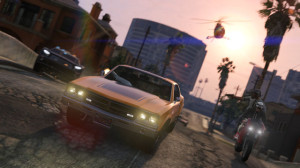 One of the main fears of players concerns the GTA $, the currency that can be bought in-game. Rockstar would like to reassure them, because systems have been put in place to prevent a player from becoming too powerful while spending just real money. Especially with the reputation system, which requires you to play and earn points to be able to access high-level items.
The personalization of the character also remains a great mystery. You will have to start by choosing a genre, then your dad and mom. Then come some lifestyle and genetic choices, and you can set out to conquer Los Santos. And of course, hairdressers and clothing and tattoo shops are waiting for you to personalize your avatar even more.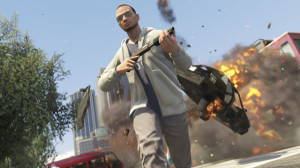 Visit the Rockstar Social Club, which will allow you to benefit from exclusive options, in particular the management of your crew. Exclusive items await in-game those who register. Do not hesitate, it's free !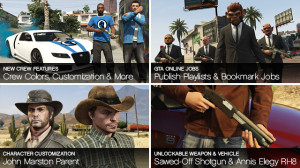 And you, are you going to play it? Don't hesitate to introduce your crew.