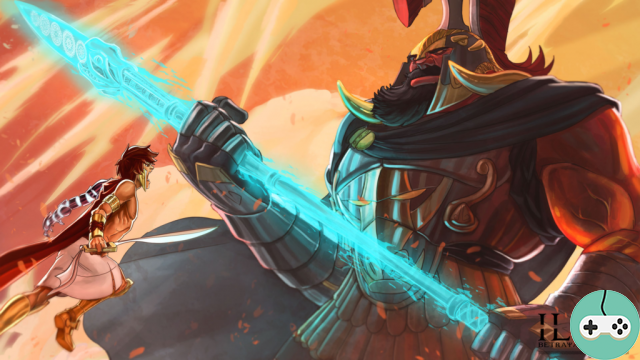 Ilios: Betrayal of Gods is a 2D action adventure / platform game set in a world of Greek mythology and steampunk, currently seeking funding on Kickstarter. And it is developed by a spanish studio based in Angoulême!
In a story freely inspired by the Iliad and the Odyssey, when the city of Troy is about to lose the war against the Achaeans, the last prince still alive, Polites, implores the god Poseidon. He succumbs to the blows of his enemies and rises with divine powers, a metal arm that shoots and a divine vision to pass into the world of the gods (where the hero can see hidden paths and useful platforms, which in term of gameplay allows you to switch between two worlds).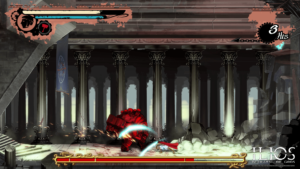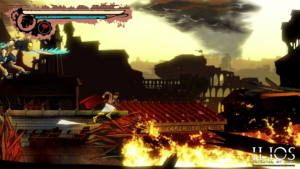 Between the beat'em all and the platform game, Ilios has a combat system based on combos and special attacks. The character progresses through his weapons, each of which has its own improvement tree.
In all, 9 levels, 80 protagonists, 60 combos and super-attacks are planned for around 8 hours of play. The game is currently in the pre-production phase and is scheduled for the end of 2017. They hope to raise through the campaign € 90 , and in one day, there has already been almost € 000 raised. They are therefore on the right track to succeed in making their project a finished game!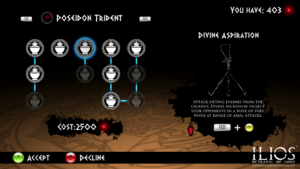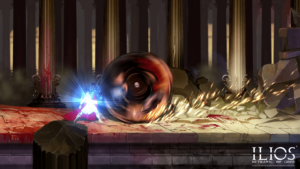 You can find a spanish version of the Kickstarter campaign at this address. And if you feel like giving, it happens here: