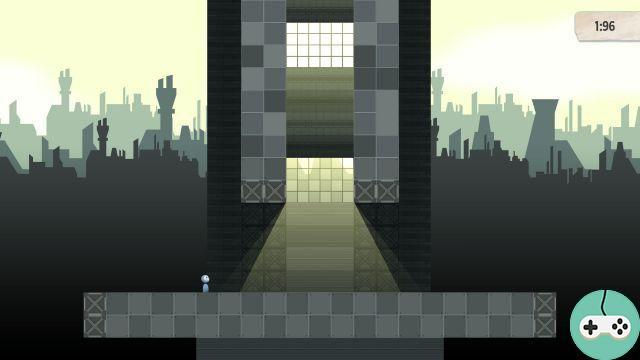 Switch - or die trying is a 2D platform game released yesterday on Steam where we play as the letter i in search of its lost alphabet friends.
From the launch, the game warns, it is important to use a controller to be effective. So I plug in my Xbox Elite controller and let's go ...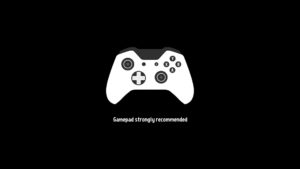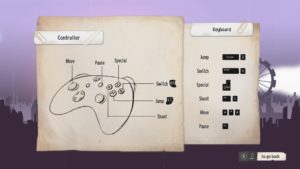 ... forward to a new game!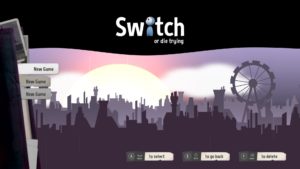 A cutscene explains the problem to me: all the letters have disappeared and it is up to me, poor little one left alone, to find them. What a task!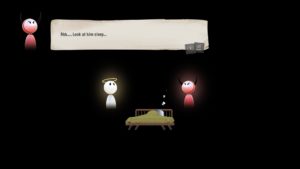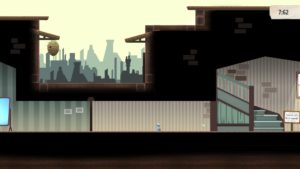 The first level acts as a tutorial, it begins calmly with mastery of the jump and the discovery that there is no double-jump in the usual sense of the term. Finally, at least at the beginning because quickly I learn that my i can transform and become a bigger i, thus explaining the title of the game: change or die by trying again. Because shape shifting is central to the gameplay of most levels. As I change shape, the i regains momentum with a second jump (to get as far as possible, so I have to learn to change shape exactly when my jump ends).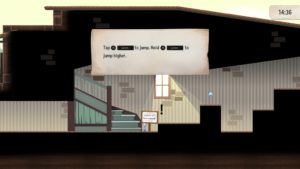 The menus are presented in the form of books, like pages and chapters. It's really pretty and well integrated into this world of letters.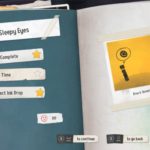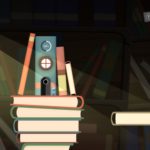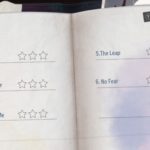 The levels are cute but, as the title suggested, very quickly difficult, death is common, very common. You have to use jumping, shape shifting, and going from wall to wall with care, while avoiding dangers! Fortunately, there is no delay between a death and the restart of the game, which allows you to quickly chase the tests ... to better die miserably!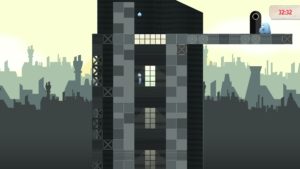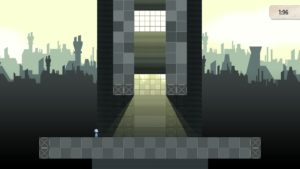 In each level, to get the maximum number of stars, there is a drop of ink to collect, the letter to save and a time to beat! Each time there is a record time and indeed it is not enough to arrive at the end while surviving to have all the stars, it is also necessary to arrive there quickly (the time is indicated at the top right). I won't hide from you that I did not get a lot of three stars!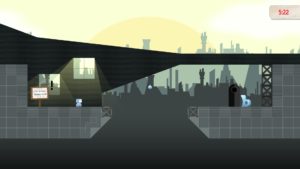 70 levels are offered, each more difficult than the next, embedding the charming story of this alone. Here are some additional screenshots from the press kit.
Screenshot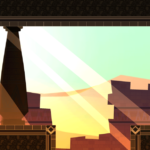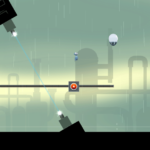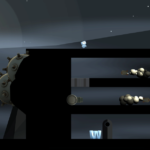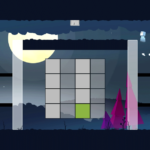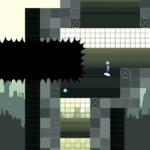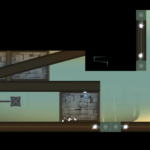 If you don't have a coordination problem and you're not particularly concerned about dying virtually, then switch is there for you! A real new challenge in the world of platform games. It is visually pleasing and the many puzzles on offer are as varied as they are full-bodied. You tell me the news !