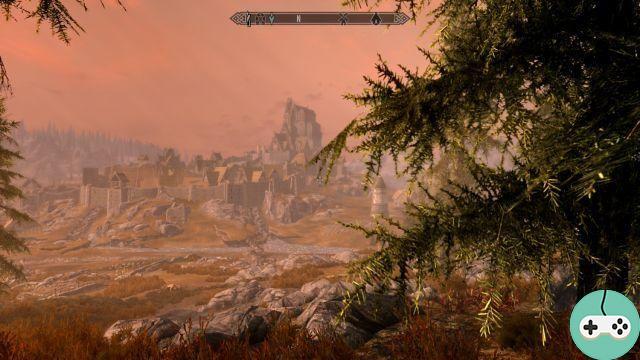 A special edition was recently released on Steam, bringing the legendary Skyrim role-playing game up to date.
Winner of over 200 Game of the Year awards! Skyrim Special Edition breathes new life into this epic adventure, with great detail. The Special Edition includes the famous game and additional content, with remastered graphics and effects, volumetric divine rays, dynamic depth of field, reflections and more. Skyrim Special Edition also brings all the power of PC mods to console. New quests, environments, characters, dialogue, armor, weapons and more ... the experience is limitless.
This description is sure to make your mouth water, rediscover the excellent Skyrim with improved graphics. What more ? It is therefore without hesitation that I embarked on the adventure. I'm not saying relaunched because, shame on me, I missed the launch of Skyrim in 2011. Strange, because this role-playing game perfectly matches the games I love mixing story and action clothing.
Like all Elder Scrolls, the story therefore begins when our character is a prisoner. We're in a wagon in Skyrim, approaching Helgen. Our fate is not enviable, we were caught with rebels and executed with them. On the cart, I can move the camera at will, already allowing me to admire the landscape.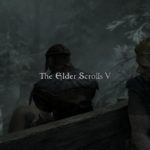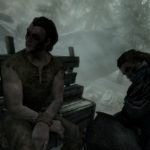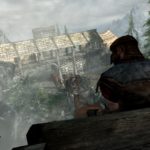 The interrogation of the guard in charge of the organization of the executions is the occasion to launch the creation of character. I have to answer these questions about where I come from and then choose a physique. My time is near ...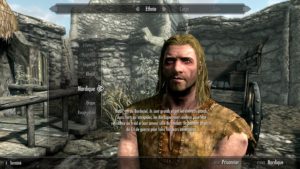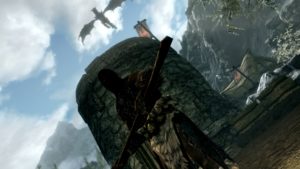 Very quickly, things got out of hand. At the same time, if my character had his head cut off after 5 minutes of playing, that wouldn't be very exciting, would it. A dragon comes to the party and, in the confusion, I escape into the dungeon with Hadvar. Finally, I can control my character, quite simply with the ZQSD keyboard keys. Together, we manage to find our way in the mazes of the citadel's underground passages and find an exit.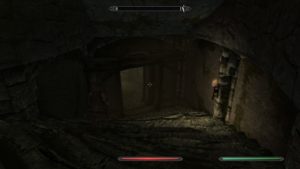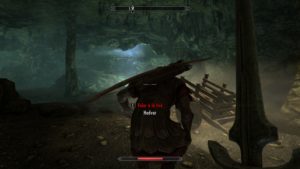 This part is used for learning and, of course, this special edition retains all the game mechanics. The character will use his equipped weapon as a base and thus strike the enemies. Casting special abilities and spells is always a bit laborious on a system that is arguably very suitable for consoles, much less in my humble opinion on PC. You have to go either through the main menu (Tab) or through the quick shortcuts (A). Fortunately the action remains paused during this time because it can quickly take about ten seconds if the spell is not shortened.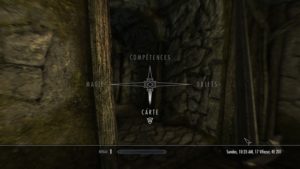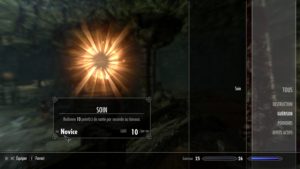 I can interact with many elements of the scenery, and pocket the corpses that litter my way, hoping to improve the pitiful equipment I was able to recover while escaping.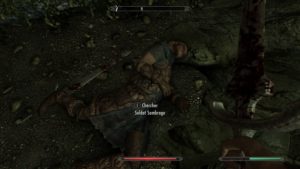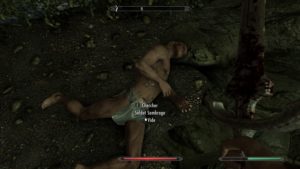 There is also of course the lockpick system to open closed doors and intriguing chests.
Once out of this dismal dungeon, all the beauty of the improved graphics is revealed to me. There is no denying it, I would have a hard time saying here that this is a 6 year old game. It's wonderfull !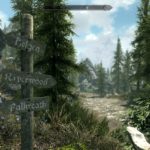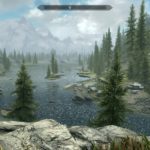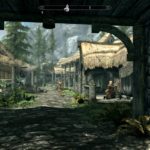 Following the advice of my new friend, I go to Rivebois and the beginning of my quest will begin. Telling you the story would be laborious, probably useless, because Tamriel is a land that deserves to be discovered with the sweat of his keyboard. You will come across strange standing stones granting you bonuses ...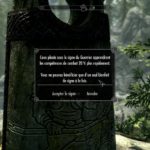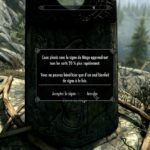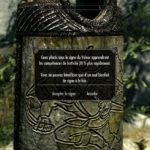 ... traps waiting to confuse the unconscious adventurers ...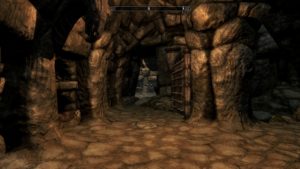 ... villains of all styles ...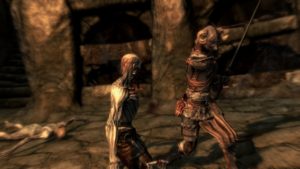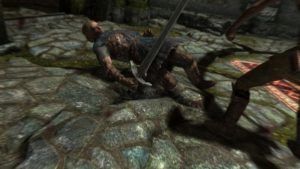 ... ingenious puzzles (because you have to think carefully too sometimes!) ...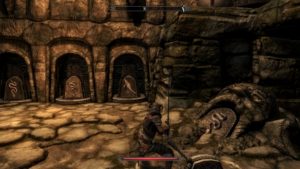 ... all in landscapes, I know I repeat to myself, absolutely sublime.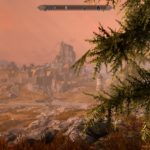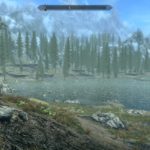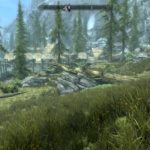 What to say about Skyrim, or more generally the Elder Scrolls license, which has not already been said? I had certainly never played Skyrim, but had previously traveled the world in Morrowind (and then recently in Elder Scrolls Online). The main story takes us on an adventure with multiple twists and turns, not to mention the hundreds of side quests available everywhere (the DLC are included in this edition). Whether you're talking to a busy innkeeper listening to all the rumors, discovering a strange tablet deep in a robber's lair, or deciding to help a jealous man by bringing a fake letter to the woman he is he wants, you will have tasks as varied as they are exciting to accomplish. You will even be able to buy your little house and, of course, have your horse to traverse the wide world more quickly (luckily there is the fast return to teleport between the points of interest already discovered).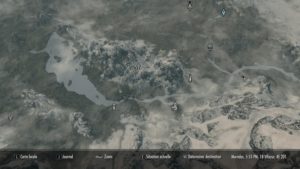 So yes, the game suffers from flaws. Inventory is annoying, I would like buttons to be able to click directly on my spells to cast them. As I was chatting with this NPC, the dish in front of him, on the table, jumped until it more or less fell on his knees, the bread that was in it ejected onto the table. A little later I had a dish that started to take off right next to me.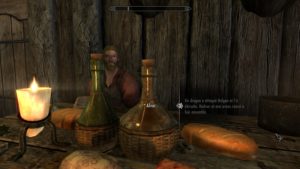 The animation of the characters is also fishing, there the game is clearly its age, they are too straight, too stilted. And collisions are not always very well managed. Well, in the comments on Steam, I read a lot of people complaining about various and multiple bugs, I haven't encountered any myself. All the quests are launched, no one is blocked, the dialogues follow one another. So either I was lucky or they are in bad faith, I don't know. A common criticism of this version also comes from players who like to add mods and make successes: a priori impossible to combine the two (which in a sense is understandable). And there are of course the eternal defenders of the base game with all these mods which already improve the graphics quality, fix bugs (again them) and add other quests. Suddenly, players are wondering the interest of this version.
As far as I am concerned, I am not used to installing mods on my games, I am delighted to see this facelift giving a real second life to this already legendary title. If like me you missed its release, or if you simply want to return to the lands of Tamriel, do not hesitate, this special edition perfectly meets the expectations of a reissue. In addition, there are all the DLC!