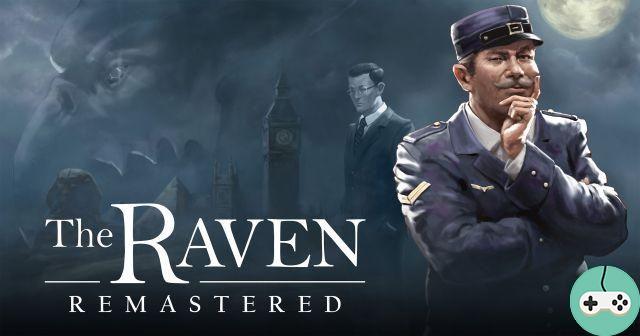 The Raven Remastered, first released in 2013, returns in a remastered version on PS4, Xbox One, Windows, and Mac. The new version of Point & Click takes advantage of this to not only get a makeover, but to offer more languages ​​for the subtitles. And to enjoy an adventure game, it's better to understand what you're going through!
London, 1964. An ancient ruby ​​has been stolen from the British Museum. At the crime scene: a raven's feather. Is this someone trying to follow in the footsteps of the Raven, the legendary thief who died many years ago?
The policeman Anton Jakob Zellner then finds himself in the middle of this kind of mysterious murders that he only knew through detective novels. Nothing is like what it looks ... Everyone has something to hide ... And the Raven is just a step away ...
By car !
So here we are aboard the Orient Express, a famous train and the ideal setting to begin the adventure. Agent Zellner from Switzerland monitors the passengers on the train while Inspector Legrand (it reminds me that I still have the hiding of my switches to order!) And an English colleague try to trap the Raven, a thief that the 'we thought dead but which resurfaces. Is it the same person or an imitator?
Zellner could not be more helpful and possessing an innate sense of duty will conduct his own investigation and become embedded in this matter.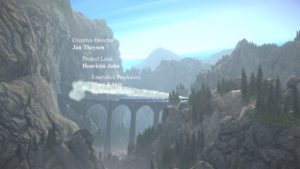 All that's missing is popcorn to appreciate this beautiful intro!
The start of my adventure started badly: not being able to play on TV for this little PS4 session, I went through Remote Reading. And there disaster: no subtitles. It's unfortunate because every word matters in a Point & Click, and missing just one in a sentence can make all the difference. Voices are available in either English or German, so depending on the character's accent, understanding everything can be difficult. I admit that at this time I clearly recovered: the game promised subtitles in spanish, and if my answer choices or the interface are in spanish, the dialogues do not include any subtitles.
Later, back on TV, the subtitles were there, yay! A concern of resolution? A slightly wobbly subtitle selection option? Both seem plausible after digging around the net a bit.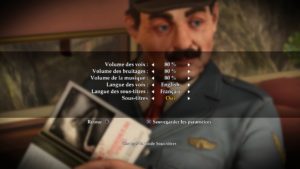 Now that I have the ideal conditions, I can finally fully enjoy the game and get down to business!
What, a Point & Click at the console?
Well yes, Ladies and Gentlemen, a point & click lever is quite possible! Just think about making judicious controls, adapting the interface and voila. We quickly take the fold of these orders a bit atypical. The right stick is used here to move from one point of interest to another. You will have the choice between the Cross to interact with your target and the Circle to observe. Whether it's one or the other, you can do it over and over on the same object / person so that Agent Zellner pushes his thinking further, and yours at the same time.
The Square is used to reveal all the clues of a scene and finally the Triangle opens your inventory. In the latter, you will be able to review what you own (or have, um, borrowed as part of your investigations) and also select an object to use it on your target. For example, you can wrap a piece of curtain that was in your bag around a chair leg to make a summary torch. (We will avoid reproducing this at home anyway.)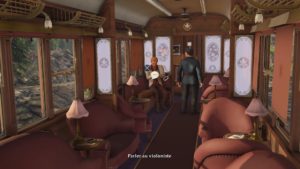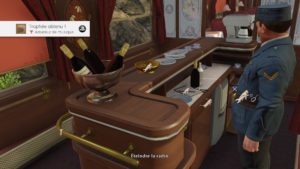 Small flat: the uselessness of the directional cross. I wish I could have used it to navigate menus rather than the left stick. In summary, handling is not perfect, but not repulsive either. You will be able to enjoy the game without murdering your PS4 controller. So much the better, these villains cost an arm and a leg.
Apart from your investigative work, other elements enrich the gameplay. I first came across a shuffleboard mini-game. If the rules are explained, you'll need to figure out how to play with your controller.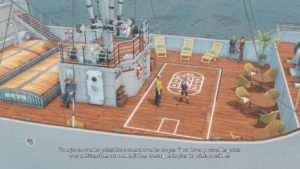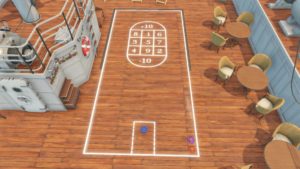 Same problem for picking a lock. I wasted some time trying to twist that damn piece of iron. The precision of the game is not always foolish.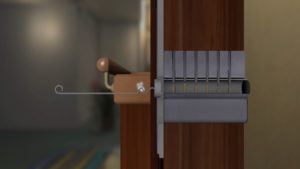 The atmosphere under the microscope
If graphically it is not crazy, the environment remains pleasant. The colors are vivid, the elements a bit simple, but the light and shadows are well managed. The characters follow this style, quite marked, giving each of them a real visual identity. Their dubbing is well done in English, the intonation is there, but we regret that the upper part of their face remains frozen as after a violent Botox cure.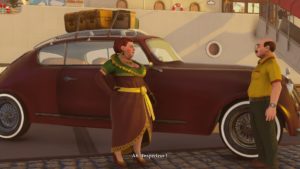 Tuna on your
For my part, I find that I am completely immersed in the Agatha Christie trip and am passionate about the investigation. Examining every nook and cranny, questioning the different protagonists ... We quickly find ourselves caught up in the game. The music highlights everything, but not all the pieces find favor in my eyes, a matter of taste! It still reinforces very well this feeling of being in a good old thriller that we devour by the fireside.
The sound ambience adds a bit of animation. There is a nice little detail: the sound of a pen scratching the paper, when Zellner takes notes in his notebook. It is accessible at any time and summarizes your discoveries, retraces your thoughts. There are also assists if you get stuck, but be careful, using them will have an impact on your score.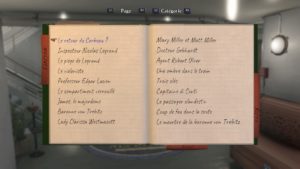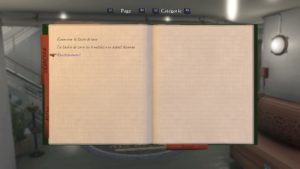 Because yes, there is a score! But he is very discreet the rascal. It appears from time to time when you lose points or at the end of a chapter, a game. It is therefore difficult to follow it and take an interest in it.
The experience is just a little spoiled by too much load. We change the table, hop little load. When you walk through the Orient-Express wagons several times, it annoys a bit. They are short, but it breaks the immersion.
Another negative point, Zellner walks slowly, but slowly! It is certain that he does not have the legs of a marathon runner, but still. This somewhat clumsy, even soporific side is unpleasant and completely breaks the rhythm. Worse, when he goes down or up stairs, he will first take the correct position. Understand that if you arrive 5 cm more to the left than what is planned for the animation, he is able to make a turn on himself to place himself. It is true that it is completely natural to take a little tour on yourself at the top of the steps of a staircase before going down them.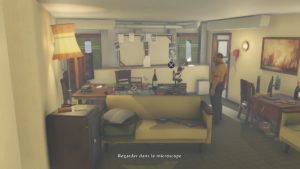 Finally, as in any story, there are small passages that are a bit long! We are torn between the desire to listen to everything, to check, but it can be a bit boring at times when we feel the desire to progress more quickly. The pace is therefore uneven, even cushy, like Zellner's pace for walking.
Reporting !
After completing the first part, The Raven Remastered leaves a half-hearted impression. If the investigation proves to be gripping and Zellner endearing with his side "I look quiet, but I'm super insightful", the game suffers from both technical and narrative slowness.
The Raven will therefore be appreciated in small doses, so as not to be disgusted and take a nosedive.
Note that owners of The Raven - Legacy of a Master Thief game on Steam or Gog.com will obtain the game for free in a Remastered version and will automatically appear in the players' library.
Version PC
PlayStation 4 version
Xbox One version