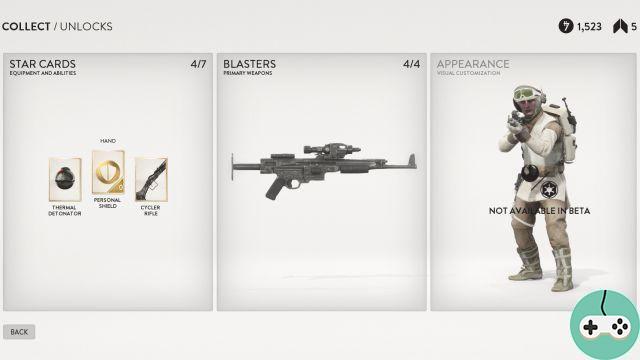 During your multiplayer games, you will be able to improve your arsenal over the course of the games, in particular your Primary Weapon (Blaster) and your Star Cards (gadgets).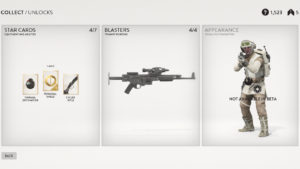 Unlock equipment
At the end of the game, you will get points that will help you progress, these are divided into several categories:
Combat: in relation to your Kills / Deaths score
Objectives: in relation to your participation in the objectives of the game
Rewards: to be determined
Match bonus: a bonus compared to the match that took place
Victory bonus: a bonus if you are on the winning team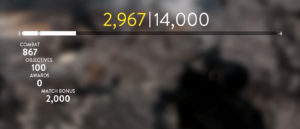 All these points will advance your experience bar which will rise to a higher rank when filled. In addition, you will get in credits the sum of points you obtained divided by 10. For example, if you end with 3258 points, you will have 325 credits.
With your rank and your credits, you will be able to unlock new in-game items! By going to the management pages of blasters and Star Cards, you will see several kinds:
unlocked (displayed clearly): you can use them
purchasable (grayed out with the displayed price): you have the necessary rank to unlock them, you must now buy them with your credits
locked (grayed out with the required rank displayed): you do not have the rank required to unlock them
Blasters
Here's a look at the blasters you can unlock during the beta: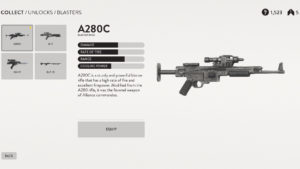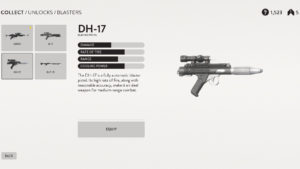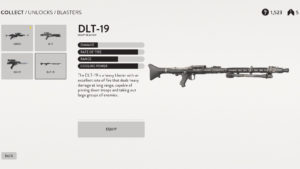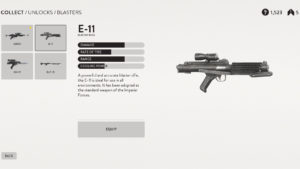 Star Cards
And finally, the gadgets available, also for the beta: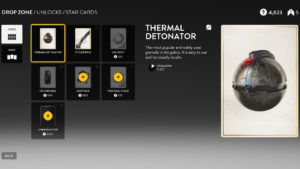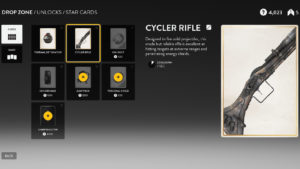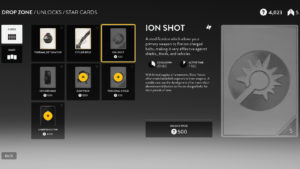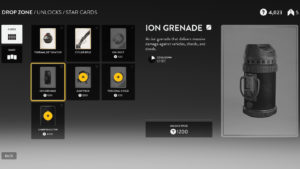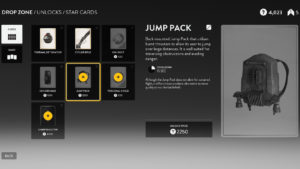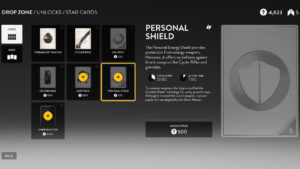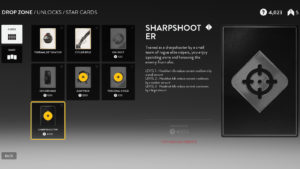 Once Star Cards have been unlocked, you can choose up to 3 Utility-oriented Star Cards (icon
), of the Support type (icon

) and of type Line (icon

). You can do this in the management page of his hand or trait: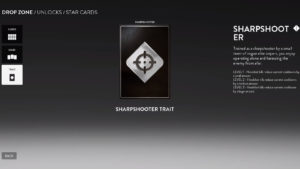 Traits are items that will affect your game depending on your performance in the game. In the beta, only Sharpshooter is available and works by level:
at level 1: recharge skills by 25%
at level 2: recharge skills by 50%
at level 3: recharge skills by 75%
You will always be at least level 1, and you will be able to level up by killing 3 enemies in the head without dying. If you die, you will lose 1 level.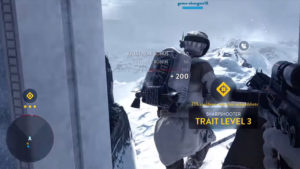 The concept is simple, but you'll have to play to unlock everything!