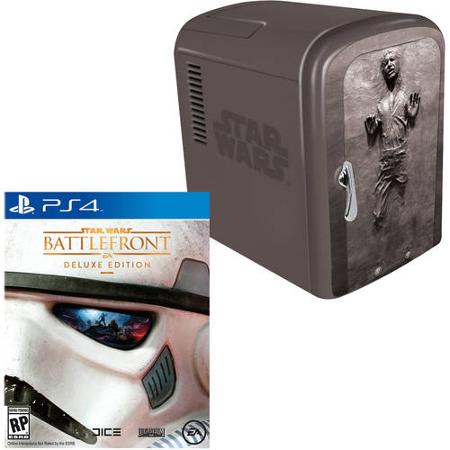 We told you a while ago about the first two Star Wars Battlefront merchandise. A third a bit special is available for pre-order. Special in my opinion yes because it is in fact a kind of improved edition of the deluxe edition. Only available at Walmart for the moment (and therefore not in Europe), this improved edition is a bundle including Star Wars Battlefront Deluxe Edition (Physical CD version Xbox One or PlayStation 4), and a Han Solo Carbonite mini-fridge. Yes yes a fridge!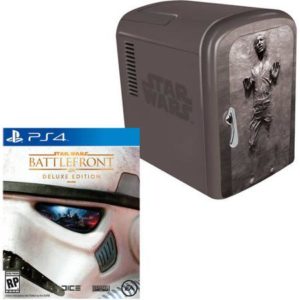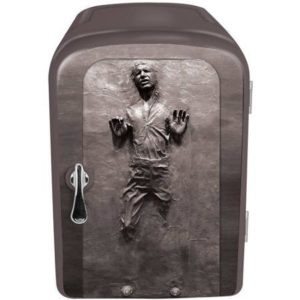 The price of this pack: 130 dollars, or 60 dollars for the fridge. This 4-liter fridge can accommodate up to 6 cans of 33cl. Enough to have all the necessary reserves for an entire evening of play! In addition to offering this cooling function, it also has a heating function, in case you prefer to use it to keep your meals warm during a game. It is also delivered with a cord to connect it to the mains (note 110 volts in the United States, not 220V) and a 12V cord to plug into the cigarette lighter of your car.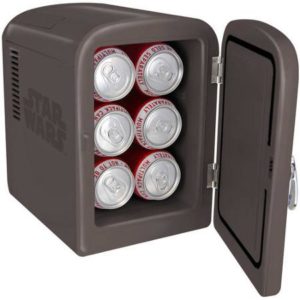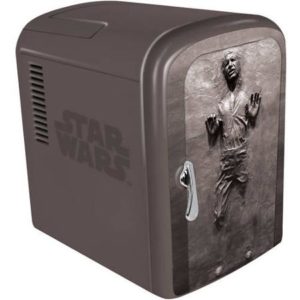 Those who would be disappointed not to be able to get it, I'll be honest, I think it's not a big loss considering the apparent quality of the product, Han Solo didn't even seem embossed but just a sticker. For the same price, you can easily find identical mini-fridges on the internet, with a little paint and a printed sticker, you will achieve the same result. And with a little more investment, you could even do it in relief without too much difficulty. I would have offered you a tutorial ... but I do not need such a fridge.
And you, what do you think of such a pack? Would you like it to be available in Europe?