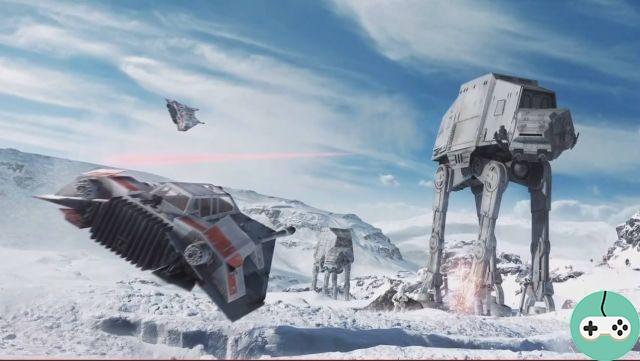 This E3 2015 becomes almost a real gold mine for all those who impatiently await the return of this series. Indeed, after two new gameplay trailers, today is an overview of the modes that will be available that has just been put forward.
In a previous article, we told you about the trailer unveiled at the Sony conference, with a strong presumption on a potential survival mode.
This is now a thing confirmed on the starwars.ea.com site. This game mode is presented as combining immediate action and addictive depth. Survival mode consists of 15 increasingly powerful waves. We will play as a rebel whose mission will be to survive the waves of Stromtrooper, TR-TT, and others. This mode will be available on all the planets of the game, in particular Endor, Hoth, Sullust et Tatooine. Playable solo or co-op with a friend. Split Screen will be available on PS4 and Xbox One, while Online Co-op will be available on all machines.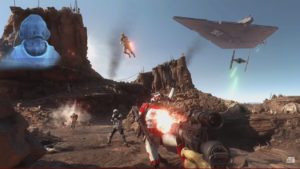 During the Electronic Arts conference we also discovered the very first Battlefront gameplay trailer, set on the planet Hoth and the game mode presented was Walker Assault.
Translate Attack of the Walkers (oh no, at the time for me, it's Attack of the Walkers according to the official site!). This game mode, inspired by the famous Battle of Hoth, will be a mode centered on the imposing vehicles of the Empire, the AT-AT (or TB-TT according to their spanish version.) This mode is planned in 20 against 20 and will be available on all the planets. Described as "a real fight of David against Goliath", its outcome is not sealed and everything rests in your hands.
When playing rebel in this mode, you will need to call in Y-wing bombers in order to weaken the AT-AT's defenses by activating link stations located on the map. On the other hand, if you are playing an Empire Soldier, you will need to escort the Walkers (or Walkers in spanish) and ensure their safety along their path of destruction.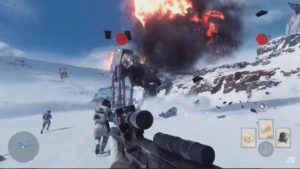 In addition to the two modes mentioned above, some other game modes have also been announced on the official site. We will therefore be entitled to modes like: Supremacy, Fighter Squadron, Blast, Drop Zone, Cargo and others that will be announced in the coming months.
Between Survival and Walker Assault, which one tempts you the most?