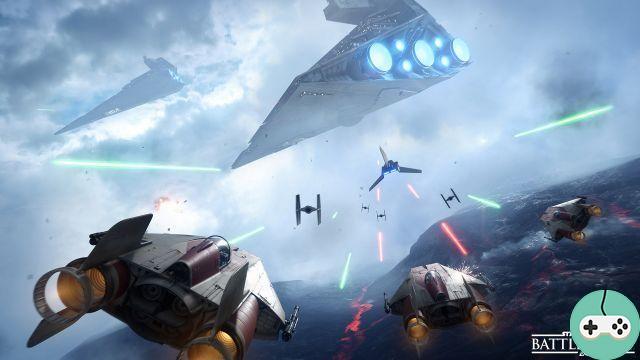 Star Wars Battlefront is out tomorrow, and on this occasion EA is organizing a whole series of livestreams this week.
Announced at the last second on the official game website, this campaign started the day before last night on the EAStarWars Twitch channel with a one hour live show presented by djWHEAT where it returned to the game trailers and interviewed Niklas Fegraeus, chief designer of the game.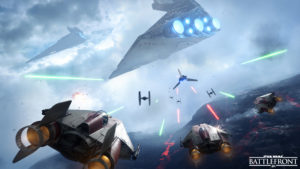 But it doesn't stop there then every day between now and Friday there will be entertainment, divided into two categories, pro streamers and the community, with a grand finale on Saturday night live from an esports hall. . Here's a little more detail on what will take place:
During the week there will be two distinct things to watch:

Livestreams by RONKU experts at Star Wars Battlefront. What is this famous RONKU? An EA program of partnerships with professional streamers. Here, it's "experts" will discover the various game modes, give tips and tricks, and especially information on the Mastery Challenge of the day. These lives take place at 21 p.m. spanish time.
Mastery challenges to the Twitch community. Every day a game mastery challenge is offered that members of the Twitch community can take on. If successful, fans then have several ways to vote (e-maize, social media, special Twitch chat emotes ...) for their favorite player. Based on community votes, a winner will be selected. It seems that "Twitch community" is still limited to specific streamers. Each day the mastery challenge will be for a different game mode, namely:

Tuesday: Survival Mode
Wednesday: Hero Hunt Mode
Thursday: Fighter Squadron Mode
Friday: Supremacy Mode
Saturday: A final presented by Anna Robinson (apparently a former Miss Oregon figure in esports) and which will be performed live from 19 p.m., in front of an audience, at the MLG Studio E-sports Arena in Columbus in the Ohio. The best players will compete in four events: Survival Mode, Speeder Bike Race, Solo Hero Battle and 1v1 Hero Battle (Luke vs. Vader). The winner will win a prize.