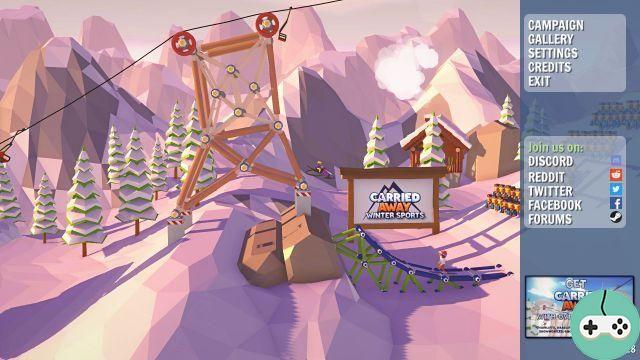 At the beginning of February, a free version of Carried Away was released on Steam to mark the start of the Winter Olympics, combining the bridge-building aspects of its predecessor, with a sports simulation.
We play Jimmy, a sportsman who aims for the top of the podium, whom we will have to guide through 6 disciplines (including 3 exclusive to the title) on 12 levels: ski jumping, slopestyle, big air, alpine skiing, boardercross and bobsleigh jumping. . Everything happens from the main menu where the tasks are presented in the form of a route through the mountain.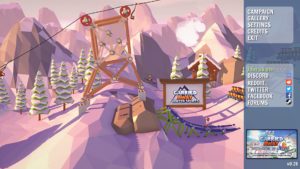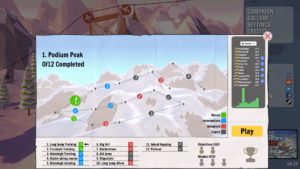 Then the missions start with only a part of the construction elements of Carried Away: the supports (in glass) and the elements of jump (in blue and white). Suddenly, this necessarily limits the options even if it offers a good overview of the totally delusional creations that the tool allows to create. The money is unlimited but, to aim for the medals, it is necessary on the other hand to be limited to a maximum budget, obliging to the optimization, all this in the respect of the physical rules. When this collapses, the weak spot will always show in red, aiding in the future improvement of the building.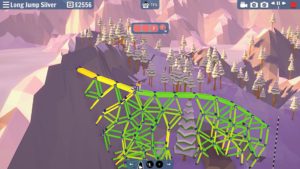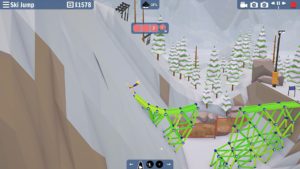 As explained previously, there are several sports represented even if concretely, beyond the graphics, it does not change much in the gameplay where the principle is always to start from the left to take the character to the right in the game. keeping it alive despite the vagaries of the environment. For jumping events, you have to make the greatest possible leap. For the others, we have to do the best possible time. If ever, by some disaster, it crashes, big vile traces of blood appear on the snow and remain even after a reset.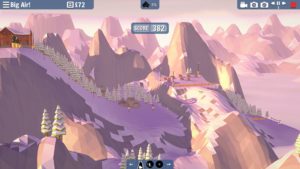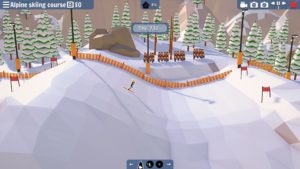 Each successful level ends with a table summarizing the performances in parallel with those of the rest of the community.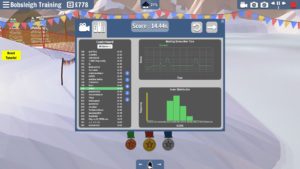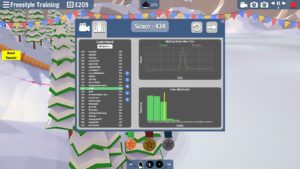 Completely free, without micro-transactions, a 12-level puzzle perfectly up to date that you should test without hesitation for a moment of relaxation in the freshness of the ski slopes. Admittedly, this is mainly a demo of the main game, but the leaderboards make the games addictive, with the aim of always doing better than the others to beat their scores.
Can you do better than me?