Coast Guard is an adventure game developed by German studio Reality Twist, based in Munich, and published by Astragon, formerly called Rondomedia.
Reality Twist had in the past accustomed us to simulation games, especially with the famous Ship Simulator: Maritime Search and Rescue which was also carried out in partnership with the German maritime search and rescue services.
In Ship Simulator: Maritime Search and Rescue, it was also possible to choose two different areas of play: the North Sea or the Baltic Sea. Something that cannot be done on this last game.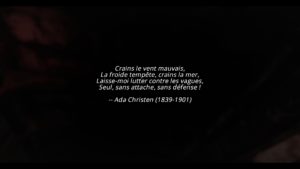 Moreover, with Coast Guard, we are much more of an adventure and investigation game than a real simulation game.
We then find ourselves in the shoes of a Coast Guard officer, Finn Asdair (in third person during fact-finding missions), plunging us into his life in a hostile and perilous sea.
The missions (about fifteen in total, some where it will be necessary to save lives, arrest traffickers or carry out investigations to find the culprits.) Are numerous and diverse: one can as well be brought to pilot a boat at full speed to catch up with smugglers or simply delve into a gripping investigation aboard a large smuggling ship.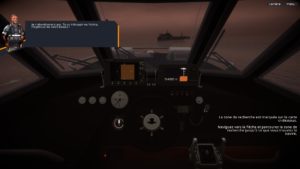 Regarding the handling of boats, they are obviously very simple and easy to learn. The game, as said above, is not particularly focused on simulation but more on the adventure side and investigation or even arcade.
A point that seems important to me to underline is quite simply that of the atmosphere. The latter playing an important role in a game, it is here perfectly carried out. So we find ourselves from the start of the game rushing through the waves to catch up and stop a ship of traffickers, while making sure to avoid the flames it creates behind it to be able to prevent us. Once on board we must carry out an investigation, immersed in a heavy and dark atmosphere, moving only by the light of our torch.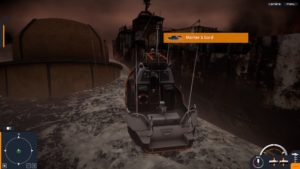 Throughout the various missions offered by Coast Guard, we will be assisted by several members of our team. We will thus have the opportunity to meet: Fatima Morgane the engineer, Colman Bauers the chief inspector and Larry La Bouche, the forensic expert.
For the graphics, often average in this type of game, they are quite successful for once. The rather gloomy atmosphere during the investigations on board the ships counting for a lot.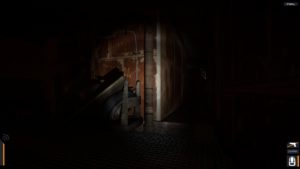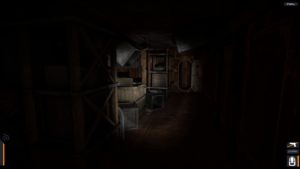 So as we have seen, we can quite simply say that Coast Guard is a clever mix of police investigations and maritime simulation in the skin of Finn Asdair, an officer helped quite regularly by his team, therefore offering us an immersion for once not entirely realistic but indeed hectic in the activities of the guards- ribs.
Coast Guard released on October 21, 2015 is available on Steam for a price of 19.99 €.