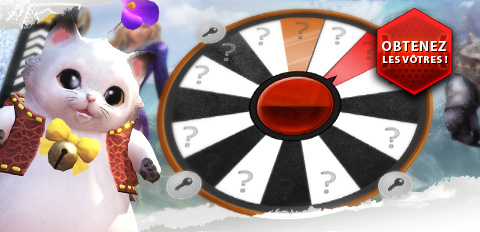 Since yesterday, Tera's store offers a new mini-game: the goal is to spin the Wheel of Destiny and; if you are lucky you can get superior potions, master alkahests, rank 6 raw materials as well as crystals (Nivéots or Vrysks). To play this mini-game, simply click on the "Mini-games" tab of the store.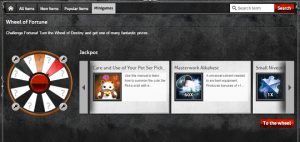 The wheel is made up of 16 fields, each giving a more or less good reward.
What are the Jackpot items?
Golden Fields are Jackpot Zones, which contain items that are rarer than normal Fields. All Jackpot items are listed on the main minigames page.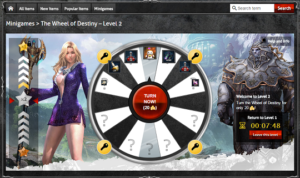 What do the different levels mean?
In all, the Wheel of Destiny offers three levels. The higher the level of the wheel, the more Jackpot field there will be. To level up, you will need keys which can be obtained by turning the Wheel of Destiny. You have to come across a field with a yellow key.

Note that levels 2 and 3 are subject to a countdown to collect new keys.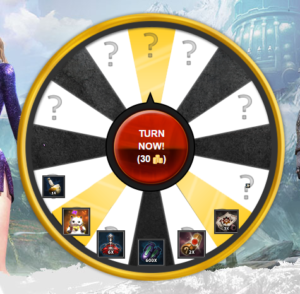 Some of the prizes you can win from Jackpot Fields include the Neko Familiar Skill, Master Alkahests (up to 100 in a single cast), and Master Fuser Niveot Boxes.
-25% on Christmas costumes
From today until December 25, 2014, you can save 19% on the Coupon to Change Appearance and 25% on Christmas Costumes (TERA Club only).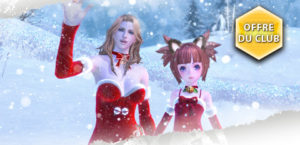 Happy Holidays !