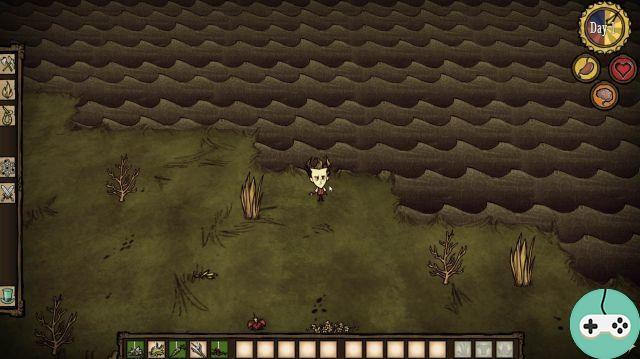 Do you want to play like Robinson Crusoe in a very strange world? This indie game is made for you, a little pearl who deserves to become as famous as the pearl of Allah (biggest pearl in the world). The project of the Klei Entertainment studio is called Do not starve. In spanish in the text: do not die of hunger. We can say that it lives up to its name when you read the synopsis:
You play as Wilson, a gentlemanly and fearless scientist who has been captured by a demon and transported to a strange and mysterious world. Wilson must learn to exploit his surroundings and adapt to its inhabitants if he hopes to escape and find his way home.
The dark and bewitching environment reminds us a little that of Tim Burton. The 2D graphics are cute, the music and sound effects are correct… But it is above all the Gameplay which is the very heart of this game, we spend hours trying to survive and beat our longevity record!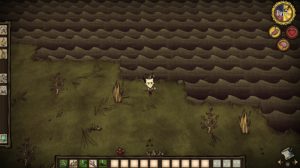 In this regard, the latter is measured in days of life. Your performance is also measured by a large clock at the top right of your screen, it displays the number of days of survival, all punctuated by a day / night cycle (friend's advice: watch the small hand when the night is coming). Prepare to die, yes you will die for sure, and even very very often at the very beginning of this adventure! So, once dead, it's off again for a first day of survival: no saving… We will avoid making the same mistakes again, otherwise return to the main menu. The dead are hilarious, painful, silly, even frustrating all at the same time! As the saying goes, it is by forging that one becomes a blacksmith.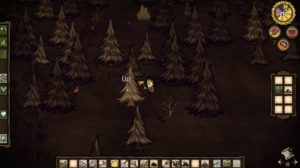 But good news! Your death is not useless since depending on the number of days of survival, you gain experience, allowing you to unlock other characters (8 in number) who have particular abilities. We can take another character to retry the adventure and have fun once again, we have a lot of FUN in this game.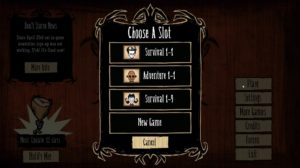 It is impossible to list everything that can be done, without too much spoiler. However, here are a few small clues. You will need to have the right tools very quickly to take advantage of the different resources. natural it is your survival for your first night! You will find many recipes (a bit like Minecraft) to improve your food and build lots of essential items for your camp and survive your first winter…. But also think about crafting your first armor in order to face the dark creatures of the game. STOP! I say no more.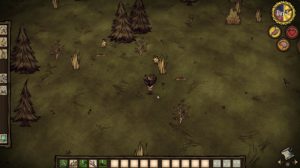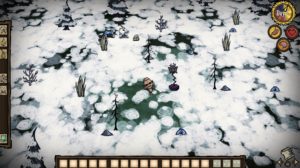 Impossible to list everything, but the more you advance in the game the more you will find of what to occupy.
In summary, this Koh-Lanta sandbox is addictive and gives you an almost permanent enjoyable tension. To be tested urgently if you have the soul of a survivor and you like fairly high challenges.