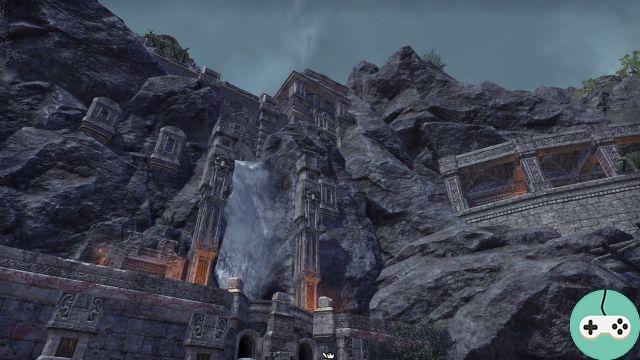 In mid-October, I had the opportunity to spend an hour with developers from The Elder Scrolls Online who took me to visit the area of ​​the game's new DLC, Markarth. Content that was not completely foreign to me because I had already had the opportunity to ask questions about this DLC during an interview in September. This update adds ten hours of gameplay, including an all-new quest line that explores the Rift, a familiar area for Skyrim players. The DLC will also include:
an arena, a set of challenges to complete solo, with fights to be carried out in the chosen order
new craft sets
artefacts related to the antiquity system with tracks and excavation sites
mythical jewelry
two houses
a multitude of cosmetics (tincture, familiar ...)
improvements to the quality of life including a text search in the inventory and sub-categories (for the PC version only)
solo PvP queues
an interface to keep all the sets created, with the possibility of rebuilding them if necessary (screenshot below)
various balances.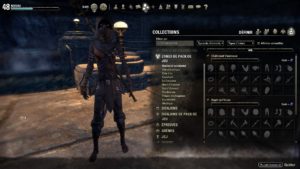 We started our walk outside the city of Markarth, currently controlled by the Crevasse with Ard Caddach, self-proclaimed king of the Crevasse at their head (this blog post will describe the geopolitical situation to you much better than I did. of the region).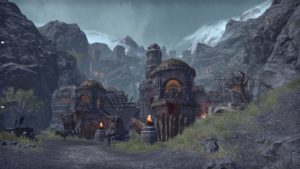 This city is very vertical, created above an ancient city, Dwemer, directly on the mountainside. A waterfall flows into canals winding between the houses. Along them, we pass in front of shops and cross the artisanal zone. This is also where daily quests and other useful services are located. We climb stairs to a gazebo which offers a magnificent view of the waterfall. One of the new players' houses is also located in this district below.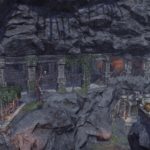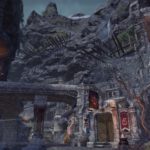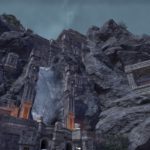 The interior of the palace is striking and, although we didn't pass Ard Caddach, the cruelty of the Lord of the places is felt in the decoration of his throne room, adorned with red paintings (I hope it is paint !). This will of course be a place visited many times during the main quest. Because it must be remembered that current history uncovers the darkest secrets of vampires, so it's no wonder that its conclusion continues to be ... bloody. You certainly understand the ins and outs better if you've played the prologue to this new chapter before, but I'm not going to reveal more, without risking spoiling the surprise.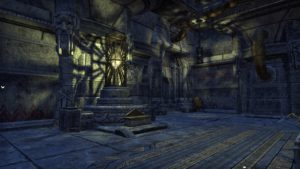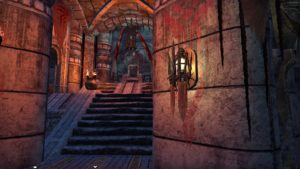 When creating an area, designers always make sure to come up with multiple types of biomes. We visited the mountainous area around Markarth, until we came to a greener and more colorful region, marked by very misty landscapes, arid tundras and steep hills. Some Skyrim players will no doubt recognize the building from the last screenshot, the Temple of Sky Haven, which, at this time, is abandoned.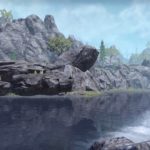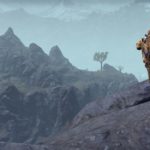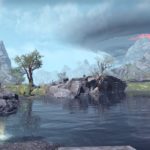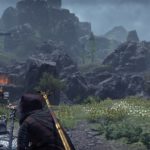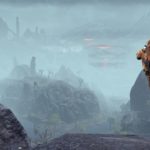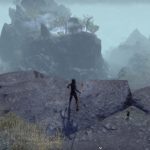 Vampires like to heal their entry and make remarkable forays that present themselves here in the form of gigantic red storms. You can see them from afar in some of the screenshots above. But we got a little closer to see them better. Without too much testing our luck because there were only three of us, and no size to face this content intended for groups of at least ten players. From what has been described to me, the objective is to destroy peaks and take on waves of bad guys to save the day.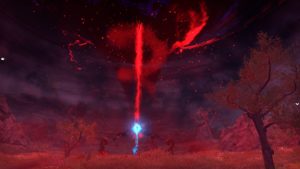 After a wise retreat, we went to the dungeon of Morostel where a nice fawn was frolicking. The objective of the dungeon is to investigate for a mage who has teleported an artifact there and who complains about the consequences on the local vegetation. But the location leads to a lot more mystery, as it hides direct access to Arkthzand's Cave in Blackclaw. Here, we forget the fawn, the interior is filled with phosphorescent mushrooms and cute sticky animals that are only waiting for a moment of inattention to eat you. Strange flowers grow there which unfurl as soon as someone comes within range of them, like carnivorous plants.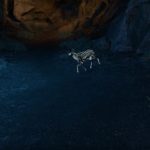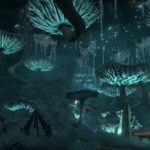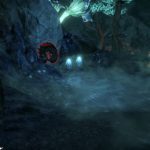 A new means of travel has been introduced with Void Anomalies, crackling blue balls of energy that teleport from one location to another. Just target, activate and presto, here I am! In the screenshot below on the left, we can see the ball, very far away. And the second screenshot was then taken once I got there, I turned around to see where I had started from.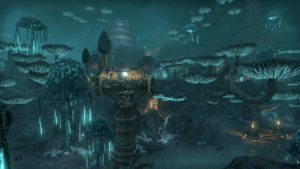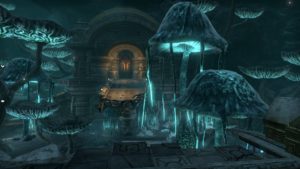 We continued our walk in this underground city, passing through a vast palace, until unfortunately having to turn around when the sentry of the place, the Supreme Dwemer Dynaster, started to chase us and we therefore retreated again. strategic. This boss is intended for a group of six to eight players and has proven it well by crushing my guide with a pinch, not without having electrocuted us all before.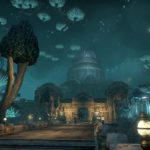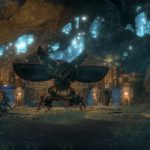 Frightened by this traumatic experience, we came to the surface, to discover one of two objectives parallel to the depths of Prevent. The other objective involves vampire-zombies (logical!) And takes place in the second major city in the area whose name I have not noted.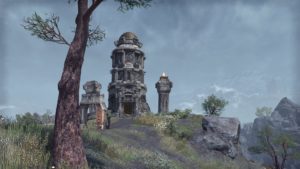 We finally finished our walk further south, in the Creux du Vateshran arena, a place where young Crevassais are put to the test in a succession of three arenas until the final confrontation. Insofar as this content is solo, necessarily, we have separated here. My guide told me that each fight can be carried out in a specific way, in order to make the confrontation easier or on the contrary much more complicated. There are currently three sets to collect on site, as well as weapons.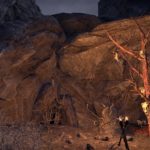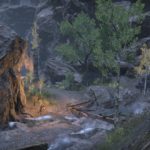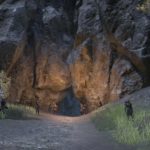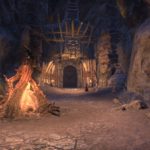 So that concludes this visual preview of the Markarth DLC. I hope you enjoyed this walk as much as I enjoyed doing it, and then write it down for you. See you very soon for a more focused preview of the features of this DLC scheduled for today, November 2, on PC!