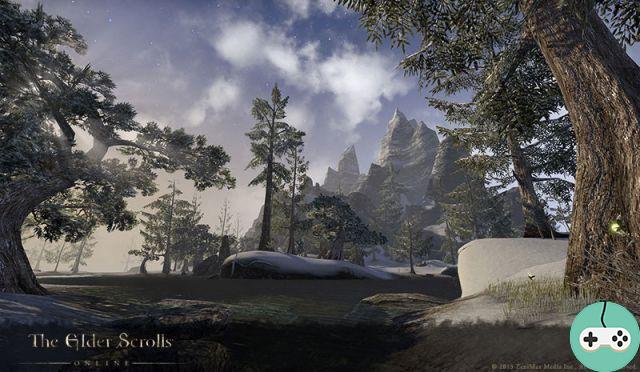 The new "Ask Us Your Questions" has just been released, future players have looked at questions concerning skill points as well as character progression. In addition to the answers that we have already provided you in our exclusive questions, here are other more general questions, as well as those asked to our German colleagues at Tesonline.de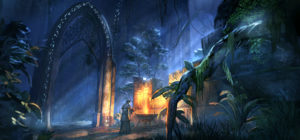 General Questions
He will be possible to reassign skill points by paying a donation to a temple.
The classes have been kept to allow the choice of a character archetype and define the main lines of his character, without forgetting the possible variations which will allow each one to be unique.
Change weapon or armor type will not directly affect the capacities attack or defense of the player, ile just will not initially have the bonuses provided by the active or passive skills of these weapons or armor.
The level of skills is not blocked by level player (a player can be level 2 and be level 5 in heavy armor for example).
To "mutate" the skills it requires some experience in this skill but also to spend a skill point. Skills placed in the shortcut bar will progress faster.
It will still be possible to distribute all skill points in a single attribute, but this is not necessarily useful / judicious.
Competence lines of the type weapons, armor, class gain experience throughexploration, quests, lockpicking, etc.
The skills placed in shortcut take more experience than those that are not there.
We can also change theguild experience (mages and warriors), also called "reputation", thanks to quests and missions that these guilds give you.
The craft experience or "inspiration"can be obtained with the help of various activities.
PvP skill experience will increase with killing players orobtaining alliance points.
There no restrictions on the number of craft professions but mastering several trades will require a lot of time and the expense of skill points, which will prevent us from looking at other facets of our character.
Two skill lines have been developed for PvP, which we can increase thanks to the attacks of forts in particular ... special skill line for the Emperor.
For the moment we cannot do evolve your skills only once.
Celestial Shards alone cannot advance skills, they allow for more points but experience, reputation and inspiration are still important.
There is a system of balancing attributes that evolve too quickly compared to others: thresholds of surcharge, discounts that aim to balance the bonuses provided by skills.
Questions from the TESOnline.de website
When the game is launched it will not be not possible to obtain all available skills, but with the gradual addition of new skills and new points available, it will be possible to unlock, for example, all the skills of a class or a race.
Le weapon level is related to player level and not skills.
It will not be possible to be invincible, or overpowered or inexhaustible by investing all of your points in health, magicka, or endurance.
Skills passive can be improved with the addition of several skill points.