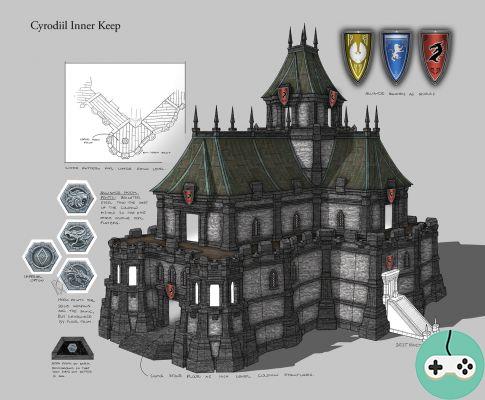 This week, Zenimax teaches us a little more about the design of the fortresses of Cyrodiil.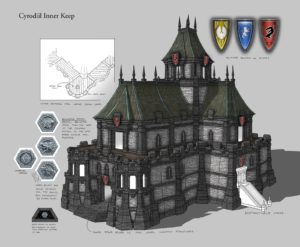 the creation of the fortresses went through several stages allowing in the end to take into account the different possible strategies that will be usable in PvP, such as the use of siege weapons and the fact of being able to destroy walls and doors of forts.
the capture of fort will require the capture of two flags inside the enclosure fortress, the original idea of ​​an NPC-style character to beat having been abandoned.
la collision between players will not be not present for the moment.
there are different types of fortresses, among which the forts standards or Artefact Doors (certainly the guard forts of the Elder Scrolls).
the fortresses will not only one floor. with several access points to gain height.
advance planning is important because the more damage you cause to the fortress, the more repairs will be expensive and time consuming once the fort is acquired, making the new owner more exposed and more vulnerable. A balance must therefore be struck between large-scale material destruction and targeted attacks on, for example, the resources of the fort (sawmill, mine, farm).
the fortresses are populated by NPCs who defend the owning faction in order to compensate for the possible absences of player characters; these NPCs are not overpowered but allow to stand up to a minimum of attackers so that the capture of a desert fort is not trivial.
NPCs (in the colors of the conquering alliance) appear as soon as a fortress has been conquered and help to finish ridding the fort of its former occupants.