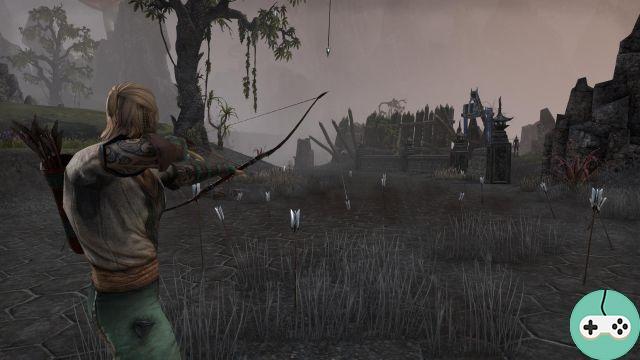 Yesterday a question and answer session was held on reddit with Matt Firor (Game Director), Paul Sage (Creative Director), Brian Wheeler (Lead PVP Designer), Rich Lambert (Content Design Lead), Nick Konkle (Lead Gameplay Designer), Gina Bruno (English Assistant Community Manager), Jessica Folsom (English Community Manager) and Kai Schober (German Community Manager).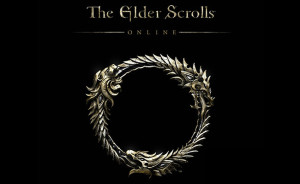 Translation of a summary that was posted shortly after, still on reddit but also on Dulfy.
New content / features
New content is expected to roll out every 4-6 weeks while weekly updates will remain in place to correct gameplay and service stability issues.
The new content won't all be as big as Raidelorn (with a full area and a ton of other stuff), but there will be some mix of bug fixes and balancing.
When the dye system is offered in-game, it will be possible to obtain new ones by completing certain achievements.
Conversation bubbles will be introduced to the game soon.
The guild bank search function is currently causing some problems, but plans are underway to facilitate this search.
Guild booths will be available in major cities with the help of a vendor NPC. The guilds will be able to bid on each of the kiosks in order to appropriate it for a week. The guild bank will then be available to all players.
More guild ranks, as well as customizations, will be available later this year.
A justice system will appear in-game. Players stealing / killing NPCs will be given a bounty on their heads if caught. The guards will give you a chance between paying the sum or killing you if the sum is high. Players can also become guards.
The Thieves Guild and the Dark Brotherhood will have their own skill lines.
No aquatic content is currently planned.
Creation of skills - You will be able to rediscover the magic school of the traditional Elder Scrolls: Alteration, Destruction, ...
Guar mounts will be available in the future.
Information on console versions will come later.
Housing is planned but Zenimax wants to take its time so that the system is good.
Nothing for the moment regarding guild tabards but they are on the list of features to be achieved soon.

Quests / high level
Quest achievement bugs will be fixed as soon as Raidelorn is released. The correction will be retroactive.
New quests will appear in already existing areas.
Having the areas suitable for your Veteran Rank 10, if you are Rank 10, is a good idea and Zenimax plans to do so in the future.
It is possible to go to Raidelorn from veteran rank 1 but it will be difficult because the monsters will be veteran 11 and 12.
The new content will be varied in order to adapt to each form of play.
With the increase of the Veteran Cap from 10 to 12, new equipment will be available for craftsmen but they will not require additional skill points.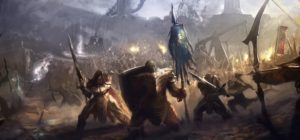 Diverse
There are a few changes coming to heavy armor that will allow ultimate to be generated faster when playing defense.
Yes, they agree that the werewolf is underperforming right now. There will be substantive changes. In the short term, they will reduce the final cost of the transformation.
They don't plan to increase the time for the vampire stages.
Swarm of bats, vampires, will be fixed in a future patch.
They are considering a Standard of Power adjustment for the Dragon Knight. No date yet.
For patch 1.2, they want to add flexibility by offering bonuses to less used abilities. For Lamenoire, this involves abilities like Mastery of Assassination, Path of Shadows, or Incapacitation.
Added racial type to tooltip.
Correcting group stage problems is one of their priorities.
The new content will be much easier to play in groups.
The RP phases have too much impact on the performance of the server but they are looking for another solution to achieve the same goal.
The durability loss is a bit higher than what they would like in a group like dungeons, Raidelorn area, or adventure areas. In patch 1.1, we will lose less durability in groups.
The mentoring system is something they are working on to make it easier for players to find other players to play with.
Different teams manage bug fixes and new content.
SLI should be supported with the Raidelorn update as the full screen option.
As soon as they have finished fighting against the gold farmers' attacks and resolving the stability concerns, they will transfer the European server to Europe. They don't know exactly when yet.
They don't plan to change PvE payouts at this time, but will look to PvP.
They are internally discussing the possibility of adding a "General Discussion" category on the forum. They will also add a function to ignore a player.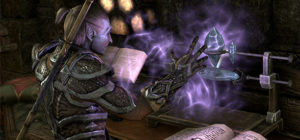 PvP
They provide better chevrons (Leader Chevrons) to lead players in PvP in 1.2.
The issue of Vampires in Cyrodiil is something they'll be fixing next week:

fixed the bug that allowed multiple bat swarms to be stacked on the same vampire.
reduced movement bonus during mist form to 30%.
Reduced the cost of Vampire abilities by 7% per stage.

The stimulation of war kicked off as expected in some campaigns and not in others. They are aware of population and balancing issues. They will correct that soon. Note that the fortresses will be more resistant in the next patch, reducing the possibilities of individual captures.
In the US, many players invite themselves to other campaigns where there is the highest population. On EU servers, players remain in their original campaigns. They are continuing to study this and may change the time frame for using a guest pass and its cost.
In the first patch, they will double the amount of XP given by a player. They are also considering adding more quests to encourage killing enemy players in PvP.
They are considering increasing the VP rewards from PvE quests in Cyrodiil.
They will add a bonus to the least populated Alliance by tripling the points obtained by taking objectives in Cyrodiil, as well as by increasing Alliance points by 10%. They are studying the possibility of creating campaigns of different durations or with different rules.
Dark Talons is buggy and can hit more targets than intended.
They're going to modify the Scrolls of the Ancients to prevent Lightning Quickness from being used while wearing one.
As of yet, there are no plans for new siege weapons or ammo types.
There are no plans to create small-scale PvP, duels, or battlegrounds. They are concentrating their efforts on Cyrodiil.
They will study the problems of infinite loading screens and freezes for large groups.