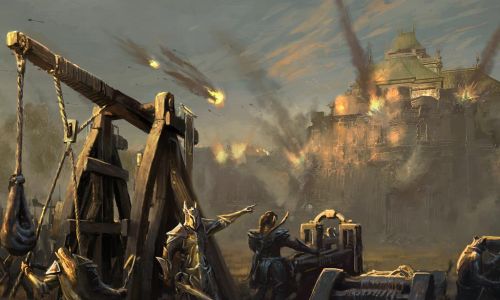 Zenimax discusses the problems that some players may encounter in Cyrodiil. They continue to review and analyze all player feedback on Cyrodiil performance.
Various problems can indeed taint the gaming experience. Following numerous analyzes, Zenimax has realized that most client crashes during games in Cyrodiil come from outdated or defective extensions. They are reminded to keep installed add-ons up to date, including those that are installed but not activated. In addition, Zenimax makes a small update on all the changes made on their side in order to make the game more stable and improve performance in Cyrodiil.
What has already been done
Fixed issues with effects not disappearing as expected. This improved the performance of the effect skills.
Implementing an effects slider to help improve performance in heavy combat situations where simultaneous high effects skills are most likely to generate slowdowns. Setting its value to the minimum can help decrease lag in densely populated areas (just as lowering graphics settings in general can also provide better performance in Cyrodiil)
Removing forward camps to limit character "crowding", which also helped improve performance in Cyrodiil.
What the future holds
Improvements and corrections to the effects of particles and correction related to the disappearance of these effects and / or the excessive consumption of related resources.
A fix will be deployed with patch 1.5.5, fixing issues with Cyrodiil crashes when teleporting via oratory while the player is the target of an enemy attack.
A fix related to slowing issues when switching weapons fast (estimated output when patch 1.5.6 is implemented)
A "Quality Assurance" team will be present on the Live servers in order to observe and take the necessary measures in the event of a problem.
To check
Despite all this, it should be noted that latency, crash and other problems in Cyrodiil can also come from players' hardware. Here are some tips given by Zenimax:
Minimize the effects of particles.
Reduce graphics settings.
Check that the add-ons are not out of date. Moreover, too many add-ons used at the same time can consume a lot of resources.
In order to be more able to help with the isolation and the resolution of problems in Cyrodiil, Zenimax asks those making the reports to provide additional information by providing MSI, host.developper file or even GameConsultant . These files contain very important information for the support teams and allow the best analysis of the reason for the crashes encountered.