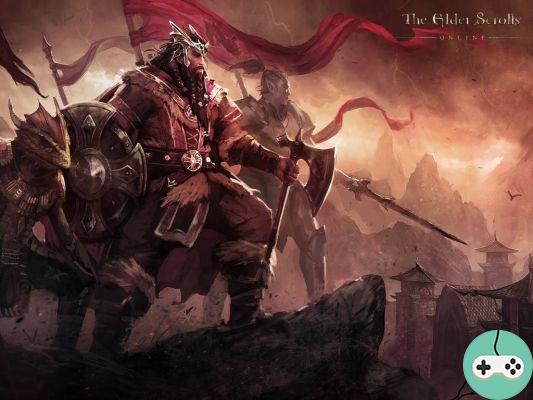 A few days ago, on the TESO website, we saw an article presenting the biography of Jorunn the Scald King, told by Helgreir Voix-de-luth, Bard de Vendheaume (source). Do not hesitate to go to the official site if you have a little time, it is nicely presented.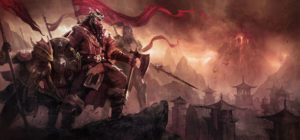 For those in a hurry, here are the key points from the story of this great man, the High King of the Ebonheart Pact:
birth: 2E 546
family: his mother, Mabjaarn with Scarlet Wicks and his older sister, Princess Nurnhilde (died in 2E 572)
gift for singing
youth marked by the arts and philosophy
studies at the Scalde Retreat, on the Île d'Or outside Faillaise
martial skills learned mainly during his travels
crowned in 2E 572
Until 2E 572, Jorunn, nicknamed the Scald Prince of Skyrim, was not destined to rule. Defenders of the arts, he is the unofficial leader of artists in all these places of residence and surrounds himself with talented people whom he maintains. During the attack on the Akaviri of Dir-Kamal in which his sister and mother perished, he defends his kingdom alongside Wulfharth the Ash King, a hero of Sovngarde called by the Graybeards. The outcome of the war changes when Dir-Kamal bypasses Faillaisse, fortified by the two Nordic warlords. In Éboulis, the Akaviri army finds itself caught in a pincer movement between the Nordics and a Dunmer army led by Almalexia, reinforced by the unexpected arrival of a phalanx of Argonian Ironback led by three reptilian battle mages. Jorunn was crowned High King in the throne room of the Palace of the Kings of Vendheaume, three weeks after these events and became the King Scald.
If you like this king and want to wear his colors, a wallpaper exists on the official website with resolutions 1024x768, 1280x1024, 1366x768, 1440x900, 1920x1200.