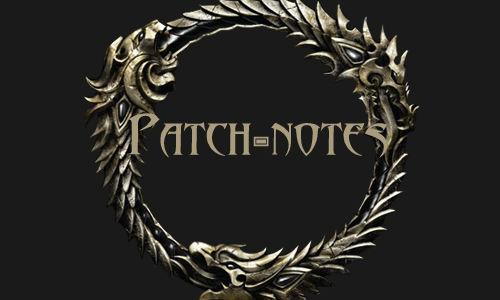 Tuesday, at 3am (Paris time) the European megaserver will be closed to perform maintenance and publish a small update correcting some problems related to the major update 1.6.5. The NA server is currently closed for the implementation of the latter. However, the latter will not yet correct the illumination-related issues that some players are experiencing.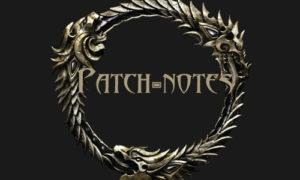 FIXES AND IMPROVEMENTS
Combat and Gameplay
Dragon knight

Burning flame:

Moving Standard: Fixed an issue where the Major Defile penalty applied by this skill was stacking each time you activated the move skill.

Black blade

Ombre

Reassuring Darkness: Fixed an issue where the damage taken by the caster was only reduced by 30% instead of the intended 60%.

siphon

Essence Drain: Fixed an issue that prevented this skill from healing when it affected more than 6 targets.

Templar

Wrath of Dawn

Radiant Destruction: Fixed an issue that caused the potency of this skill to increase too much when the target was below 50% health.

Armor

Medium armor

Agility: Fixed an issue that sometimes prevented this passive skill from working.

World

Werewolf

Fixed an issue that prevented movement after activating the werewolf form.

Monsters

Arachnophobic, rejoice! The damage inflicted by giant spiders has been halved.
Judicial system
General

Fixed an issue causing the Bounty Meter to appear in the lower right corner of your screen when your head was not being banned.

Outlaw shelters

Resurrecting in an Outlaw Haven now properly places you in areas of the Haven.
Crafts and economy
Alchemy

Medicinal use will no longer disappear on players who die.
Dungeons and Groups
Veteran Dungeons

City of Ashes Veteran

The encounter with Horvantud Burning Maw will now reset if he gets too close to the door.
Reinforcements associated with the encounter with Horvantud will now attack you systematically.

Dark Shadow Caverns

20% decrease in the health of each alit associated with the encounter with the mini-boss.
The boss encounter health bar appears correctly in the UI.
Adjusted the experience received after encountering the mini-boss.
User interface
General

Fixed an issue that displayed white bars and invalidated graphics in the Alchemy UI.
Fixed an issue that could cause UI error when being bounted soon after logging in.
Diverse
General

Fixed an issue that decreased the refresh rate relative to character loading.