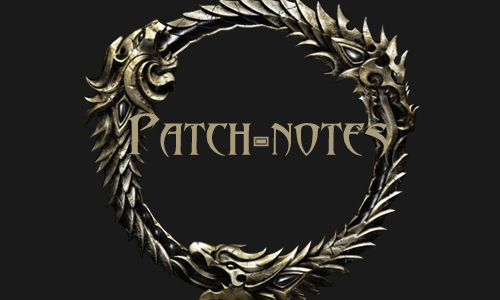 Tonight the game was updated to version 1.4.5. This update does not add any content but fixes a number of issues including sounds, items, crafting interface, and some gameplay issues.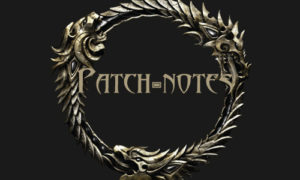 Alliance War
General
Fixed an issue where you could log into a non-Veteran campaign after switching to RV1. The next time you log in, you will now return to a secure area with a free campaign assignment.
Combat and Gameplay
General
Fixed an issue where you could run forward in a weird way while holding a recovery stick.
Templar
Aedric spear

Burning Shield (Sunshield Evolution)

Ranks II-IV now properly increase your strength when hitting nearby targets.
Fixed an issue where this skill would only damage a nearby enemy, instead of hitting all nearby enemies, if it dealt enough damage to kill its target.
Fixed an issue where this skill would sometimes deal twice its area of ​​effect damage.
Fixed an issue where other damage shields could be added to the blast value, especially in Tier II-IV.
Wizard
Black magic

Crystal Shard: Fixed an issue where this skill would stun your target before even hitting it.
Arms
Recovery stick

Lifecycle: Fixed an issue where this passive would always increase your damage. We've removed the damage boost, and using this passive will now only increase your magicka recovery.
Crafts and Economy
General
Fixed an issue where messages from the Enchanting Servant were not granting the correct items.
Audio
General
Fixed an issue where you could lose the sound the character makes when just using the fast travel to Cyrodiil feature.
Exploration and Objects
Objects
Fixed an issue where Elite Gear Vendors in Cyrodiil would not sell RV13 Gear, RV14 Bows, or the Alliance Ice Staff.
Dungeons and Groups
Veteran Dungeons
Skullbrake as a Veteran

Fixed an issue where the quest "Bonds of Blood" would not consistently progress after defeating Praxin.
quests
Auridia
Cut the Bridges: Quest indicators for Daedric Portals will now appear on the world map.
Art and Animation
General
The Orcs of the Morkul clan in Contempt of Torog in Bangkorai are now fully dressed.
Fixed a minor performance issue related to visual effects.
Interface
General
Fixed an issue where your UI would not always display all four party members correctly after moving to the location of the party leader.
Your user settings will no longer be reset to default values ​​with each new update.
craft
Fixed an issue where crafting windows would switch to lower quality material when changing material type.

For example, if you had the forge window open with the selected Dwemer Breastplate and Ingots, switching to Sabatons would change the material to Iron Ingots.

Added an error message if you attempt to extract a glyph but do not have enough inventory slot available to contain all of the potential items obtained after extraction.
Guild Shop
Searching for items in the Guild Shop will no longer display [eng] in front of each category.