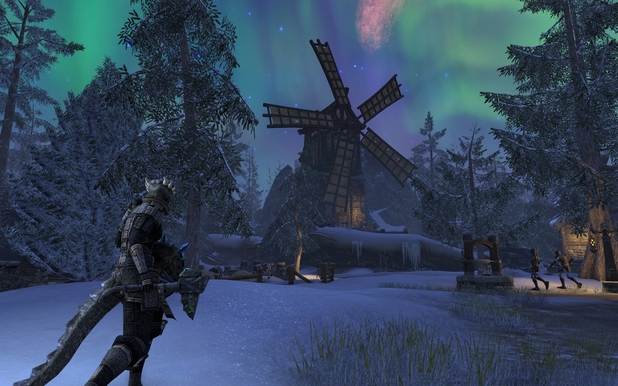 The Shacknews site recently spoke with Paul Sage, Creative Director. Here is a summary of the information given by this member of the development studio.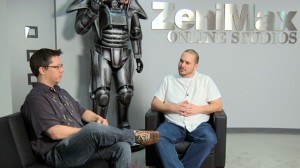 Contents
Paul Sage is aware that an MMO only lasts if it regularly offers content. They are always going forward and thinking about the future so that they always have something to do in TESO. When the game launches, the content will be important, but they realize that players will quickly get around it and they want to make sure that a significant flow of new content is offered.
Thanks to his experience as a developer on Ultima Online, Paul Sage realizes that the more updates there are, the more players remain faithful to the game. It is a contract of trust that is established between the community and his game: they will stay. because we offer them something to satisfy their appetite.
While the main story will undoubtedly find an end, it will also be the beginning of other epics. Paul Sage talks about Molag Bal again, stealing players' souls at the start of the game. This is just a starting point. You will be embarked on the main TESO storyline when it releases and it will lead you into a much bigger story.
Tests bêtas
Sage reveals that beta testing has helped the development team see things more clearly. The game will see several beta phases. The last tests gave the team a lot of information about the user interface. Sage explains that they replaced the minimap with a compass, a bit more in the Skyrim genre. The minimap was too big and not intuitive enough. So the team wanted to try the compass through their beta testers and see how they would react. Their reaction was very positive. Also, looking closely at the way they played, they wanted to see if the testers were following the quest in a straight line or exploring a bit along the way. This results in the expected behavior: players explore the world of TESO more.
Output
The game will be available on Xbox One, PS4, PC and Mac. Paul Sage reminds that it is too early to say when the game will be released on the different platforms, but he reveals that the game aims to be released in spring 2014 with solid foundations.