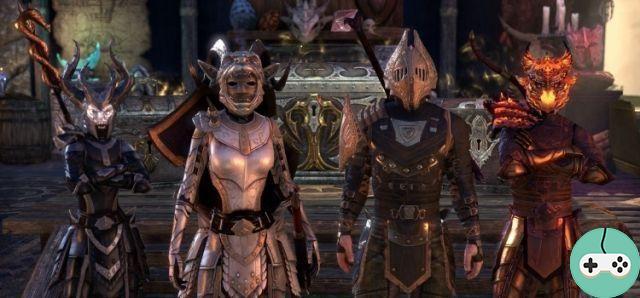 In Major Update 5, a lot of new things were introduced, including the Indomitable Oaths which offer unique rewards to anyone who rid Tamriel of its most nefarious and obscure inhabitants.
The Indomitable are on a perpetual crusade against the forces of evil. Thus, they offer you special quests to help them in this task. To do this, you will first have to join them in one of their enclaves.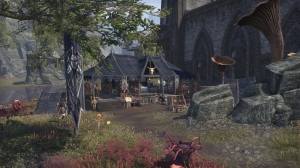 To have access to the oaths, you must first have reached the 45 level. From then on, the Indomitable, possessing spies throughout Tamriel, will send you an in-game mail inviting you to visit them in one of their brand new enclaves located throughout near every capital.
On your arrival, you will have to take an oath and reap the fruits of your exploits. (a bronze key. Its use is specified below) To do this, you just need to affix your signature in the book of oaths and solemnly swear to defeat one of Tamriel's most terrible threats, all without shuddering, of course.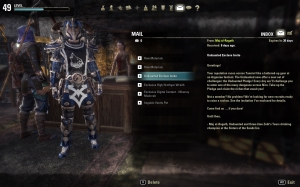 There are currently two types of oaths:
Non-Veteran Oath.
Veteran Oath.
Non-Veteran Oaths are available from level 45, while Veteran Oaths only become available from Veteran Rank 1. If you are at least Veteran 1, you can have a Veteran Oath and a Non-Veteran Oath. However, you can only take one oath per day, so choose wisely.
To complete an oath, you will need to go to a specific dungeon. Once in the latter, several optional objectives will be available, giving access to better rewards. Once you have completed the oath, you will need to return to the enclave to obtain your reward, namely:
You will get one of the two keys depending on your performance in completing the oath as well as the type of oath. These keys are then used to open special chests located in the enclave as well asincrease reputation with the Indomitable. To earn a Gold Key, you will need to complete all of the optional Oath objectives in Veteran mode.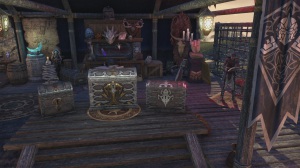 The Indomitable Chests contain all kinds of useful loot such as ornate items, soul stones, amazing shoulder pads and more.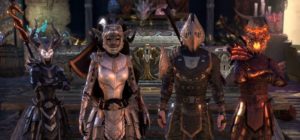 You can discuss the Indomitable Oath and give your opinion on the official forum.