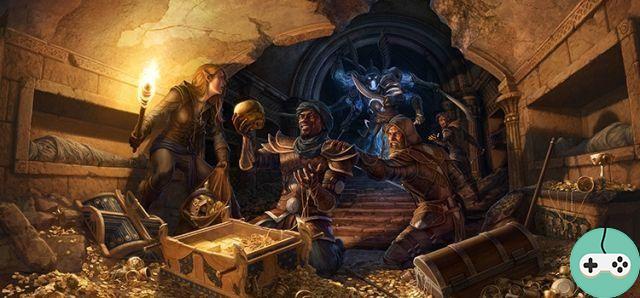 The first DLC game pack of 2016, slated for release in February, will feature the legendary Thieves Guild, among other things.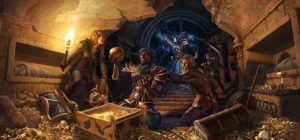 La Thieves Guild will require you to do gun theft, break-ins and you will have to escape a group of mercenary guards known as the "The Iron Wheel". This organization is ruthless and will not shrink from any means for justice to be done following a case that has (very) gone wrong.
As a member of the Thieves Guild, you will have to sneak around, hide in the shadows and try to find lost treasures that will restore the guild to its former reputation.
As with the previous big updates, this last one will be available in two parts:
The Downloadable Game Pack.
The "base" game patch.
These two patches will each contain the following items.
Content and functionality of the Thives Guild DLC game pack
Thieves Guild.
New area - Le Trèpas des Cognées. Area available to characters of any level.
New quests that will take you through Tamriel.
New 12-player event: Maw of Lorkhaj.
New group and dungeon bosses.
New criminal activities.
New line of passive skills related to the Thieves Guild.
Disguises, patterns and unique item sets related to the Thieves Guild.
Base game patch content and functionality
64-bit client for PC and Mac.
Improvement of the group tool.
Many balances for combat and gameplay.
Scrolling fight text.
Improvements and updates to Cyrodiil and the campaigns.
Possibility of accessing, at player's choice, the content of other alliances once the rank of Veteran 1 has been reached.
Prioritization of animations in combat.
Improved facial animations on Mac.
Other additions and modifications which will be specified shortly!
And to celebrate, check out the trailer: