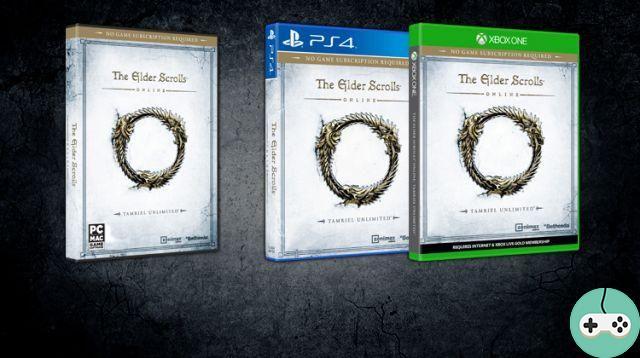 It's now official, the game will change its economic model on March 17, 2015. As a result, a lot of changes are coming and some current points will be changed in the future. To answer all these questions, an FAQ has been published by Zenimax. Here is a summary of what there is to know.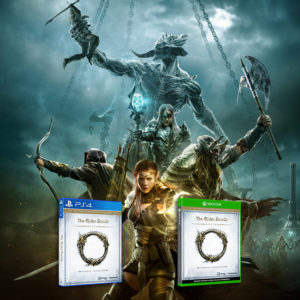 Jeu Magazine
The game will be released for Xbox One and PS4 on June 9, 2014.
If you have already purchased the game, you will not have to repurchase it.
By purchasing the game, you will have access to all of the game content available at the time of the upgrade to this new version.
If you are playing TESO on console, you will still need to have an Xbox Live Gold or PlayStation Plus subscription.
Pre-orders of the game on Xbox One and PS4 will automatically transfer to the new version.
There will be no subscription offered to ESO Plus when purchasing the game, however you will have 500 Crowns for the new store.
The ESO Plus subscription will be purchasable for terms of 30, 90 and 180 days and will offer the following bonuses:

Crowns: 1500 per month, at the start of each membership period (30, 90 or 180 days)
access to the content of all DLCs available during the subscription period (access will be withdrawn if you do not purchase the DLC and are no longer a subscriber),
bonuses for progression:

10% au gain d'EXP,
10% looking for crafts,
10% to the gain of craft inspiration,
10% au gain d'or.

If at the time of the transition you still have an active subscription, it will be transformed into an ESO Plus subscription.
If you have an automatic subscription, it will always be active and will apply to the ESO Plus subscription. You can terminate it if you wish.
Wreaths
Crowns will be a new virtual currency that can be used to acquire items, services and content through the Crown Store.
You will be able to get Crowns at the start of an ESO Plus subscription and can also get some upon purchase.
Crowns are not salable.
The Crown Store will feature convenience items, character customizations, services, and content.
If you had an active account before Tamriel Unlimited, you will get 500 Crowns plus an additional 100 Crowns for every subscription month you've been active.
Future game content will be accessible through DLC which you will need to purchase through the Crown Store to access it if you are not an ESO Plus member.
Responses from Matt Firor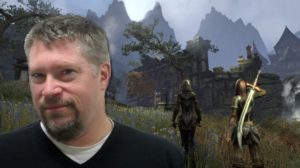 Following the announcement of the end of the compulsory subscription for the game and the console release, Matt Firor, the game director, answers a few questions. Here is a preview of this interview that you can find in full on the jeuxvideo.com site
What are the reasons for this significant change in business model for The Elder Scrolls Online?
One of our strengths since the launch of ESO last April is that we have always listened to our community and made the appropriate changes: adding new game systems, modifying some, providing tons of new content, etc. . Until then it was only modifications of the game itself. But since the launch, along with their comments on the content, players have also told us that they would appreciate being able to access the game differently.
Will a player invested in the adventure and subscribed today be able to benefit from the same experience in B2P mode or will it be preferable for them to continue paying for an ESO subscription plus?
Yes, it won't change anything if you're already playing it. An important point for them to clarify here is that everything that exists in the game and that they have been able to enjoy for almost a year, will be fully available without them having to pay a single penny. ESO Plus offers plenty of perks (crowns, progress boosts, etc.) but without being an ESO Plus member, you'll still continue to play the same game you know and love.
Finally to conclude, what can you announce to the players for the year 2015 in terms of projects on the title?
2015 is shaping up to be a huge year for ESO and I'm really happy with it. First with update 6 and the introduction of the Justice and Champion systems, a lot of improvements to the combat system and many other things. Then we will have the transition to The Elder Scrolls Online: Tamriel Unlimited for PC / Mac players, the release of the game on consoles and then those of DLC packs!
Other information will be added as and when.