Players' impatience with the release of The Elder Scrolls Online has not abated since the announcement last year that its release was postponed until next spring, it has even continued to grow and today TESO is a part of it. of the "most anticipated games" of 2014.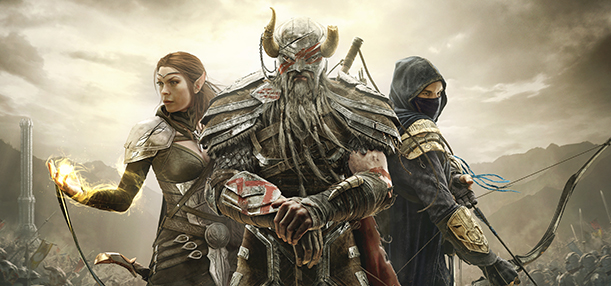 TESO's announced release for PC and Macs next spring is getting closer and more fans and gamers are getting impatient, so TESO is covered in the following articles:
411 Mania - The Top 5 most anticipated games of 2014.
CNET - The Most Anticipated Games of 2014.
Complex - It's time to get excited about the PS4 in 2014.
Forbes - The best games of 2014.
Forbes - The best role-playing video games of 2014.
Investor Place - The six best new video games scheduled for 2014.
GameBreaker TV - Top five most anticipated video games for 2014.
Game Informer - The most anticipated games of 2014.
GameSkinny - The 14 best MMOs planned for 2014 (and beyond).
Massively - Top 10 MMOs to watch in 2014.
MMORPG - The list: The most anticipated MMOs for 2014.
MStars News - The most anticipated games of 2014.
Prima Games - Video games of 2014.
Ten Ton Hammer - The most anticipated MMOs of 2014.
The Game Fanatics - Which video games should you watch for 2014.
The Washington Post - The 5 games I can't wait to play in 2014.
Unigamesity - Top 10 games released in 2014.
What Culture - 41 Video Games You Must Buy In 2014.
Yahoo Games - The 2014 Most Anticipated Games of XNUMX
Without forgetting the most important: Games Managers, and you players and fans who have been waiting for this game for a long time.
And you, are you still looking forward to the release of TESO next spring; in three months ?