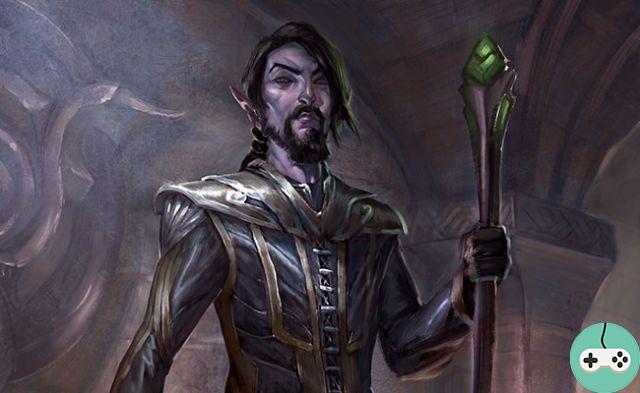 An original contest is launched this evening on the official site: "the nameless mage".
Here is the story of a young and powerful Dark Elf, a promising member of the Mages Guild. Along with the most formidable wizards of his order, he was selected by Vanus Galérion, the leader and founder of the guild, to lend you a hand during the attack on Port-Glacial. When the portal to Glacialport crashed, these powerful members of the Mages Guild arrived and dispersed to all four corners of the desert and polar realm of Molag Bal. But once separated from you and its allies, this group was captured and imprisoned by the Daedra army of Molag Bal. They will inflict various tortures on them in order to refine their art of suffering.
The young Dark Elf is locked in a cage with his fellows. They prepare for their escape, but the Elf is missing a little detail.
Her name.
For all the people who are good at naming things (so neither Nicou nor me as our failed attempts at SimCity prove) you have until Wednesday, November 23 to find a first and last name for the mage. You have to be original and obey the traditional conventions of The Elder Scrolls universe. All should be sent with personal details to community@elderscrollsonline.com with "The Nameless Mage Contest" in the subject line.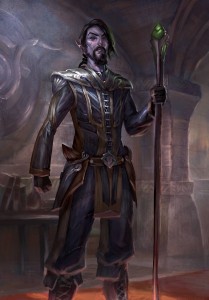 The lucky winner will have their name used in the game and will receive as a bonus the printed concept image of the Dark Elf NPC, signed by the designers and writers of ESO, a The Elder Scrolls Online t-shirt and a The Elder Scrolls Online poster . You will find all the details on the official website (source). Do you plan to participate? Do not give your ideas (well, not now) but I especially wonder how they will manage the possible puns between the different languages ​​...
Edit 22/11/2012: it's over:
Our last contest, 'The Mage without a Name', is now closed. Thank you to all participants ! We have received more than 5 different proposals ranging from the most conventional to the most exotic. Some entries were even accompanied by a story of the character or illustrations. We will now begin to review all entries - we will announce the lucky winner and reveal the chosen name for our mysterious Dark Elf this Friday, November 000.