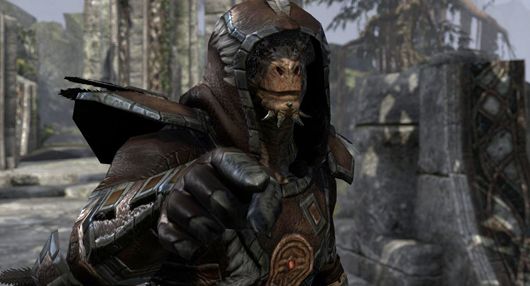 Today, The Elder Scroll Online needs you!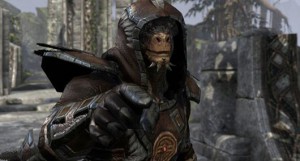 La update 5 has just been implemented on the PTS server. The latter adds, among other things, craft quests, the werewolf overhaul, the reworking of certain areas of the game, new facial animations and a new dungeon in veteran mode.
In order to get a clear idea of ​​what is going or not going well, Zenimax is looking forward to your feedback and suggestions compared to update 5. You can do it directly on the official forum. Zenimax has thought of everything and has published a list of all the new features to test.
Suggested tests
Go to the City of Ashes in Veteran mode using the corresponding archetype or your highest level character from the North American megaserver. Let us know if you want to stream your performances, so we can watch!
Try out the new facial animations and use / bug in-game to report any desynchronization between sound and mouth movements, or any missing animation. Collect 10 Dwemer Scrap Items and refine the ingredients.

Remember to include the NPC's name, location, and dialogue when submitting a / bug.

Complete the crafting tutorial with a new character, or skip the tutorial and earn certification with an already experienced character.
If you have a character good at crafting, check out the new crafting orders and inspection reports.
Explore the larger lairs of Alik'r, Estemarche and Malabal Tor.
Use an archetype to create a character that relies heavily on Stamina (or alternatively use a character from the North American Megaserver if you already have one!) And experiment with upgrades to stamina skills.
Use any archetype at your disposal to create a character that can transform into a werewolf then try the werewolf skill upgrades.
Enable chat bubbles in the Settings menu and let us know what you think!
Create a Veteran rank 12 character using the corresponding archetype and then play normally to test the changes we've made to how a Veteran character receives XP.
Use the Group Finder to create a group both inside and outside of a dungeon, and make sure that all members of that newly formed group are no more than 5 levels away.
Try to make the Lord of Shenanigans even if you already have! We recently fixed some issues, so it's not as frustrating to complete anymore and we would love to hear your feedback on these changes.
Create a level 45 character using the "Indomitable" archetype then open the message that directs you to the Enclave of the Indomitable and start performing the Oaths.
Desired returns
City of Ashes in Veteran:
How do you rate the overall difficulty of this dungeon compared to other Veteran dungeons?
Were you happy with the loot and the rewards you received? If not, please explain what you would like to have instead.
Do you find loot items interesting for your character?
Have you discovered any major issues or bugs?
Dwemer patterns:
If you managed to collect all 10 Dwemer Scrap Items, what did you think of the drop rate? Were they too rare, not rare enough or the balance was to your liking?
Did the process of obtaining and refining all 10 items seem tedious, or difficult?
Crafting tutorials:
What did you think of the tutorial? Did you find it easy to follow?
Did you manage to find and complete the certifications easily? Did you find anything confusing or problematic?
Crafting orders:
What did you think of the controls? Did it all make sense? Was it fun?
What did you think of the inspection reports?

Did you agree with the frequency of inspection reports?
Did you manage to easily find the location of the harvest points? Did the quantity of resources seem sufficient to you then?
Update of the dens:
Did the dens that received an update seem more unique to you? Do you think they are big enough for a group of players?
Items and Gameplay:
Are you happy with the item changes in Dungeons and Trials?
Are you happy with the item changes in Dragon Arena?
Do you find Stamina skills more useful now?
Do Stamina skills seem too powerful or not enough?
Werewolves:
What do you think of the improvements to werewolves?
Does the werewolf look interesting and fun to play with these new upgrades?
Veteran Experience:
How do you find the speed at which we gain ranks?
Did a place you played give you too much XP or not enough?
Oaths of the Indomitable:
How did you find the new Indomitable Oaths? Was it cool?
If you played in a group, were everyone rewarded the same at the end?
If you received a key, were you satisfied with the reward? Was it easy to figure out how to use the key?
Come on, come on, we'll test!