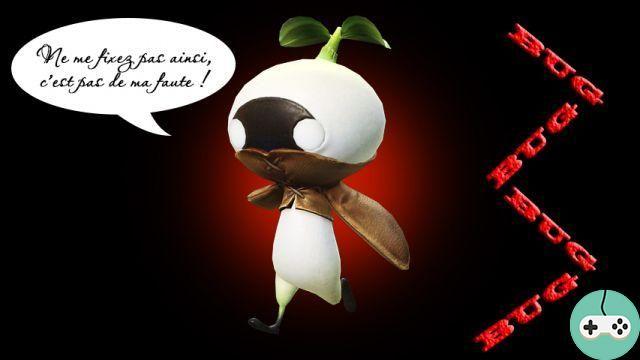 Update 2.16 of February 20 brought its share of server stability issues: crash, serial disconnections, even loss of objects. Today, the team is speaking on this subject, detailing the origin of these concerns, their consequences and what they are doing to remedy them.
Three issues were raised:
Japanese Worlds Technical Difficulties as of February 26th: The cause of this issue has been identified and fixed.
Disconnections on some worlds: Since 2.16, the number of players entering instances has increased significantly resulting in server overload. Despite maintenance on March 3, the problem is still relevant. The Primal data center is the one that suffers the most.
Inability to connect, loss of objects: these problems mainly concern Japanese worlds. The team is still investigating this, not finding the cause of these technical difficulties.

In order not to omit several details, I suggest you read the original post below.
Perfect
IN THE SKY
source
Since the patch 2.16 update on February 20, several major issues have arisen for which we apologize.
We would like to keep you informed of the recent results of our investigations as well as the progress of the measures taken to resolve these problems.
■ Regarding Technical Difficulties on Japanese Data Center Worlds on February 26: Some players were experiencing frequent disconnections from Japanese Data Center Worlds.
These disconnections occurred when transferring players to instances. Upon further investigation, this issue was due to the server settings linking the original world of players to the world hosting instances.
Immediately after this discovery, emergency all-world maintenance was performed to resolve the situation.
Since then, no problem has been identified from this cause.
■ Regarding Technical Problems on some Worlds: frequent disconnections occurred for some players.
Since Patch 2.16, the number of players entering instances has increased significantly.
This overload of the servers of the Worlds hosting the instances, mainly during peak hours, has caused the disconnection of these servers on several occasions.
The Worlds of the Primal data center in particular encountered severe congestion, causing a series of server failures.
Also, despite the maintenance on March 3, 2014 from 7:00 a.m. to 10:00 a.m., all attempts to resolve this issue have failed.
We kindly ask you to accept our sincere apologies for the inconvenience caused and thank you for your patience and understanding as we continue to work to correct the situation.
Finally, please note that if you encounter an error 90000 during an instance causing you to disconnect from the server, you should be able to reconnect to your Home World as long as there are no issues affecting the Instanced Worlds server.
In this specific case, we ask that you please try to reconnect.
■ Concerning the Technical Difficulties preventing some players from connecting or causing the loss of objects for no apparent reason (rare): mainly the Worlds of Japanese data centers are concerned.
We were able to confirm that a problem sometimes affected object data. This generates a 1016 error preventing the player from connecting and in rare cases, the inexplicable loss of an object.
At this time, the cause of this problem is still unknown to us, and we are concentrating all our efforts to find a solution as quickly as possible.
At the moment, we are running daily scans of our server databases and are taking temporary measures to counter these issues as they arise.
However, if you encounter the following scenarios:
- an error 1016 and you find yourself unable to reconnect, even after having waited a while;
- the unexplained disappearance of an object; We ask that you contact our in-game support directly or post details of your situation in the In-Game Issues section of our official forums.
We thank you for your patience and apologize for the inconvenience caused.