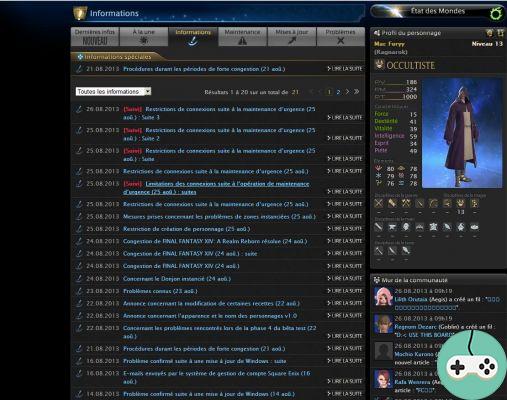 Those who were able to take advantage of early access had a hard time logging in! The errors and the disconnections followed one another and several maintenances were carried out in order to remedy these various problems.
The most common problem over the weekend was not having access to the list of worlds in the select menu and the 1017 error which, when trying to log in with your character, put you at the top of the queue. 'wait to indicate this annoying message: "The ****** server is full, please try again later".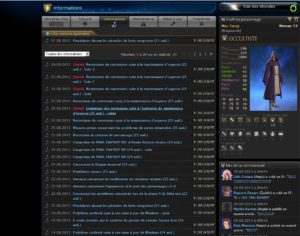 Following this chaotic early access, many players showed their anger. Today, Naoki Yoshida, the producer-director, apologizes in a subject on the official forum and discusses the concerns encountered this weekend.
Yoshi subject
Dear players,
This is Naoki Yoshida, producer / director of FFXIV: ARR.
Today we apologize to the recipients of early access for the issues that have arisen with the North America / Europe data centers.
To allow you to see more clearly, I will briefly explain what happened.
Approximately six hours after the start of Early Access, the remaining character issues related to Phase 90000 Beta errors 3 and 4xxx were addressed through initial maintenance.
Subsequently, the heavy congestion of the data processing centers of the North America / Europe grouping prevented the input servers and the mission tool from functioning correctly. Our server team implemented a real-time performance improvement program, which we implemented during maintenance.
According to our post-maintenance evaluations, the targeted performance has been achieved and the access to the various contents as well as the mission tool function are stable and operate satisfactorily.
There were, however, problems connecting to a specific ingress server due to a setup error, which was eliminated earlier during a short maintenance.
Due to the heavy congestion following maintenance, we had to temporarily restrict the number of simultaneous connections. We have taken this precautionary measure to avoid sudden server failures that would harm all players, the downside being that this unfortunately generates a waiting time to connect. We hope, however, that you understand the reasons for these exceptional measures.
We are, however, able to report that at present all previously occurring issues and anomalies that may arise as a result have been eliminated.
We are once again deeply sorry and would like to apologize for the maintenances and other issues that have hampered the game in Early Access on the North America / Europe centers, these difficulties resulting from the number of connections well above our expectations. .
Please note that our development and management teams as well as the one in charge of the servers take turns every day without interruption to ensure the greatest possible playing comfort and the best quality service possible.
Please accept our apologies and hope you enjoy the rest of the game in Early Access.
Naoki Yoshida
Hoping that all of this improves very quickly!