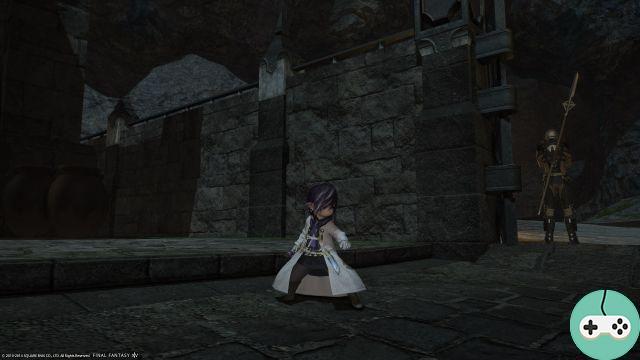 Today we will see the beverage worker: the alchemist. Be sure to check out the Crafting Mini Guide before reading this article. For information specific to the alchemist (locations, spells), consult his arsenal sheet.
It is one of the professions which is useful at high level. Because the potions can be used to you to survive the time that a healer comes back to you but especially the potions boosting your capacity over a short period of time are very useful in the phases where it is necessary to send damage.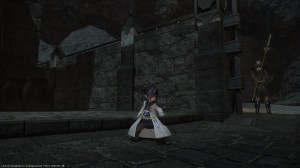 Class quests
As you already know, no matter what class you are going to take on FFXIV: ARR, you will have to complete a quest every 5 levels giving you gils, experience as well as a tool (primary or secondary ) and equipment.
Here is the list of quests to complete:
Lv 1: 1 Distilled Water
Nv 5 : 3 Antidote
Lv 10: 12 Beeswax
Lv 15: 1 Intelligence Solution and 1 Dexterity Solution
Lv 20: 1 Hard Reinforced Leather Grimoire
Nv 25 : 1 Natron HQ
Lv 30: 3 Blinding Potion HQ
Lv 35: 1 Super Aether HQ
Lv 40: 3 Decoction Of Strength HQ
Lv 45: 1 HQ Essence of Intelligence, 1 HQ Essence of Spirit and 1 HQ Essence of Vitality
Lv 50: 1 Budding Rosewood Rod HQ set with a Materia Materia Of Celerity III
Place of mandates
Acts 1-5: Red Rooster farm - Bass Noscea
Nv 10: The swift - Western wedding
Nv 15: Port-aux-Ales - Western Noscea
Nv 20: Quarry mill - Southern forest
Nv 25: Quarry mill - Southern forest
Nv 30: Costa del Sol / Eastern Noscea
Nv 35: Observatoire - Coerthas
Nv 40: White Ridge Post - Coerthas
Nv 45: Find of Saint Coinach - Mother Dhona
List of mandates
As with the cook, you will have to pay attention to the quantities needed to finish a mandate. In some cases, "Large Order" type mandates may only require two summaries instead of three. The Lanolin jars mandate is a mandate that does not cost too much to manufacture and is easily doable.
Alternatively, you can also use theGames Managers tool regarding warrants to calculate how many items you need per tier!
To your cauldron!