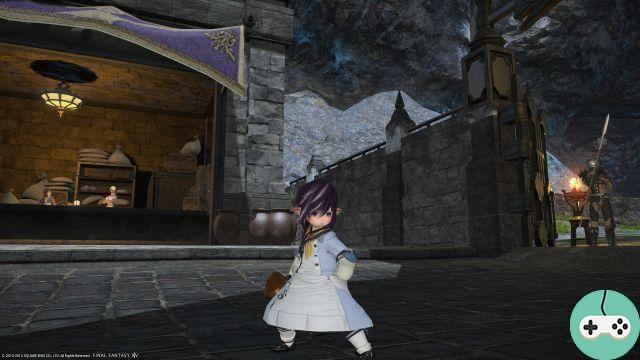 Today we will see the one that feeds the adventurers: le cuisinier. Be sure to check out the Crafting Mini Guide before reading this article. For information specific to the Cook (locations, spells), consult his arsenal sheet.
I was forbidden to make a misogynistic joke so I wouldn't do it but you all know what it is!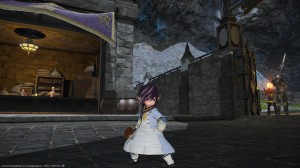 Class quests
As you already know, no matter what class you are going to take on FFXIV: ARR, you will have to complete a quest every 5 levels giving you gils, experience as well as a tool (primary or secondary ) and equipment.
Here is the list of quests to complete:
Lv 1: 1 Maple Syrup
Lv 5: 1 Grilled Trout
Lv 10: 2 Grilled Dodo Slice
Lv 15: 1 Miqo-skewer Of Meat
Lv 20: 1 Prunes
Lv 25: 1 Ibex Steak HQ
Lv 30: 1 HQ Smoked Raptor Slice
Lv 35: 1 Ratatouille HQ
Lv 40: 1 Blood Currant Tart HQ and 1 Fish Pastry HQ and 1 Chamomile Tea HQ
Nv 45: 1 gratin Dzemael HQ
Lv 50: 1 Young Triton Steak HQ and 1 Buffalo Stew HQ and 1 Galette Des Rois HQ and 1 Triton Quiche Hunter Style HQ
Place of mandates
Acts 1-5: Red Rooster farm - Bass Noscea
Nv 10: The swift - Western wedding
Nv 15: Port-aux-Ales - Western Noscea
Nv 20: Quarry mill - Southern forest
Nv 25: Quarry mill - Southern forest
Nv 30: Costa del Sol / Eastern Noscea
Nv 35: Observatoire - Coerthas
Nv 40: White Ridge Post - Coerthas
Nv 45: Find of Saint Coinach - Mother Dhona
List of mandates
Do not hesitate from level 30 to make Bags of HQ corn flour because the mandate is not very expensive to make and the experience / price ratio is quite low. For my part, I made from level 30: Bags of corn flour and Galette des rois.
Alternatively, you can also use theGames Managers tool regarding warrants to calculate how many items you need per tier!
To your stove! And don't forget your oven mitts so you don't get burned!