Only a few days until the release of Before the Fall, here are the last three dungeons and the end of the Crystal Tower before the expansion.

Crystal Tower - Dark World
At the end of his second reign, Xande, the emperor of Allag, made a pact with a powerful entity of nothingness, the Cloud of Darkness, in order to deliver the real world to the demons of this other dimension ... although adventurers have defeated the former monarch, not only was the deal he made with the evil creature not canceled, but the latter took with it three people in its domain: the Dark World.
Fortunately, G'raha Tia, Rammbroes, and Cid have discovered a way to use the mechanisms of the Crystal Tower to open a door to nothingness and allow the bravest to make a saving foray.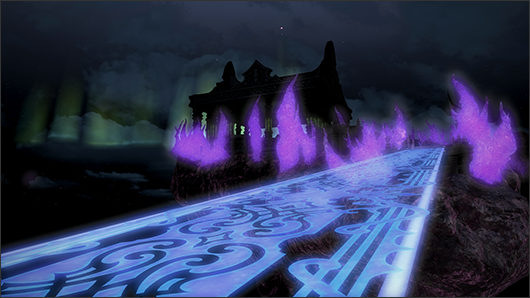 Here is the last part of the tower, we will finally know the end of this story!
Amdapor Castle and Vagabond's Palace (brutal)
You will be able to rediscover these two dungeons in a brutal version with new mechanisms, traps and enemies more formidable than ever. These dungeons will be explorable in groups of 4 for 90 minutes and should be available in expert level random missions.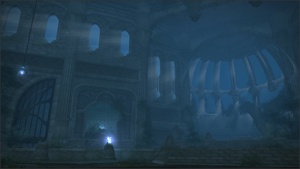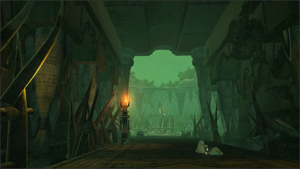 Keeper of the lake
Aymeric has commissioned the Legacy of the Seventh Dawn to investigate the Keeper of the Lake and verify if the original Dragon is truly resurrected. We are going to be entitled to a brand new dungeon always in the cold and the ice