Tuesday, June 10 begins E3 (Electronic Entertainment Expo) in Los Angeles. Each publisher will announce their game releases, important updates and many other revelations. We are going to be closely following Square Enix's one regarding Final Fantasy XIV.
Important announcements and a detailed look at Update 2.3 are on the schedule, so don't miss them!
Live letters program
Tuesday June 10 from 20 p.m. to 21:30 p.m. (GMT)
LIVE Special Producer Letter E3 (broadcast in English)
This program will use the Q&A format of the LIVE Producer Letters presented by Naoki Yoshida. The American community team of Square Enix will be in charge of animating this program during which new information will (perhaps?) Be disclosed.
You will be able to follow the event live on YouTube and Twitch.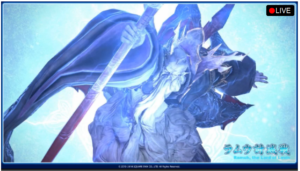 Wednesday June 11 from 17 p.m. to 18 p.m. (GMT)
Square Enix Chan! in E3 - Part 2 (broadcast in Japanese)
Naoki Yoshida will be the guest of the famous radio show presented by voice actor Hiroki Yasumoto. Both will of course be live from Los Angeles where they will discuss the charms, oh so many, of FFXIV. You can follow the show on YouTube.
Thursday June 12 from 17 p.m. to 18 p.m. (GMT)
Letter from the producer LIVE: 15th program (broadcast in Japanese)
True to tradition, Naoki Yoshida will respond live to questions posed by players around the world. Various elements of Update 2.3 will be presented to you exclusively. For more details on the XNUMXth Letter from Producer LIVE, click here. The show will air on YouTube and Niconico Live.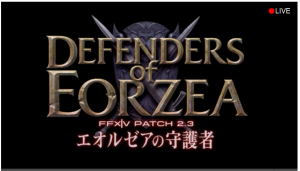 Thursday June 12 from 21 p.m. to 22 p.m. (GMT)
THEATRHYTHM FINAL FANTASY CURTAIN CALL
Fated Battle! Naoki Yoshida VS. Ichiro Hazama! (broadcast in English)
Ichiro Hazama, the producer of THEATRHYTHM FINAL FANTASY CURTAIN CALL and Naoki Yoshida, the producer / director of FFXIV: ARR, will face each other again during this show. Who will emerge victorious in the second round?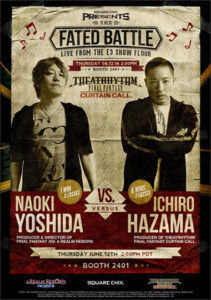 Face off against Leviathan at E3 for glory ... and rewards!
A special challenge will take place throughout E3, during which participants will be able to face Leviathan. The winners will leave with a t-shirt "I BEAT LEVIATHAN!" (I defeated Leviathan!).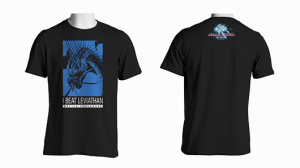 But for E3, the team intends to offer a gift to all those who will visit the stand: bags in the colors of FFXIV, with original illustrations of the Primordials, including Shiva, will be distributed.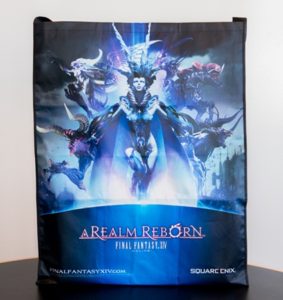 We're not going to be bored the next few days!