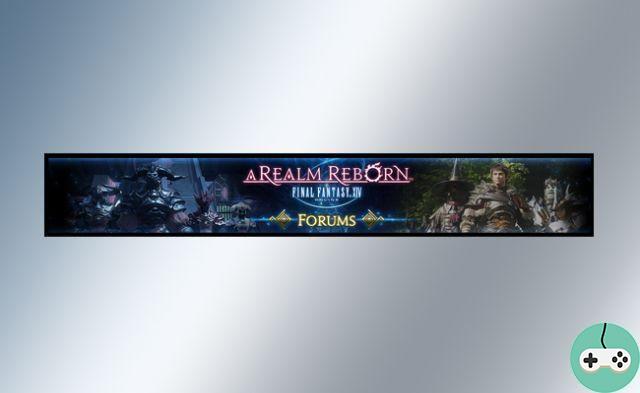 Let's start with what interests you the most!
Early Access and Official Release Information
Early access begin Saturday August 24 at 9 a.m. GMT or 11 a.m. spanish time.
L'activation Early Access will end on August 29.
You will keep your access during the official launch and there will be no interruptions.
The phase 4 client can be used for early access.
It will be necessary to return his game code contained in the physical box before August 29 to be able to continue playing.
Players without Early Access will be able to download the game very soon, to be ready on August 27.
Official Final Fantasy XIV Forums
New forums are now accessible via The Lodestone. The forum has been updated with the effigy of FFXIV: ARR. An optimized version for smartphones is planned. When you log in for the first time, you must select your main character. Specify your main classes in the fields provided, then click on the star to define your main character

La creation of topics and posts is (very) limited and is based on your character:
Nv. 1 to 14: you cannot post new topics and messages.
Nv. 15 to 24: you cannot post new topics but can post 3 messages per day.
Nv. 25 to 39: you can create a subject per day and post 5 messages.
Nv. 40 to 49: you can create 3 topics per day and post 10 messages.
Lv.50: you will be able to create 5 topics per day and post 20 messages.
The number of characters in a message is limited to 1000.
All of this restrictions do not apply to the following forums: "Technical Support", "Problem Reports" and "New Player Help".