As of today, it is possible to purchase a ticket for the Live Stream of the Fan Festival 2016 which will take place in Las Vegas on October 14 and 15, 2016.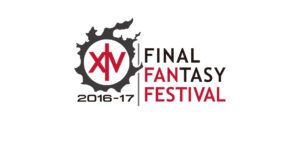 The purchase of the ticket grants many bonuses and gifts for $ 29,99:
HD resolution
All events on stage, including:

The special opening conference with producer and director Naoki Yoshida
Developer conferences and Stories with members of the development equipment
Piano concert with Susan Calloway on Friday evening
The Primals in concert on Saturday evening

Special guests only for the stream
A bonus item code for exclusive in-game items:

Mascotte de Rikku miniature.
A choice :

Zanarkand outfit
Great Summoner Outfit

Access to archives until August 31, 2017
Your receipt will include the code for the bonus items as well as details on how to redeem the code (also available here). Please note that only one in-game code can be used per service account for the 2016 Fan Festival in Las Vegas. For example, you cannot redeem a code you received at the event and a code you got by purchasing the Live Stream on the same service account.
It should also be noted that:
The content of the Live Streams of the Fan Festival in Las Vegas, Tokyo and Frankfurt will be different and each show will provide access to different in-game mascots.
The purchase of the Las Vegas Live Stream does not grant access to other Fan Festivals.
You can now buy your ticket on the official Fan Festival website!