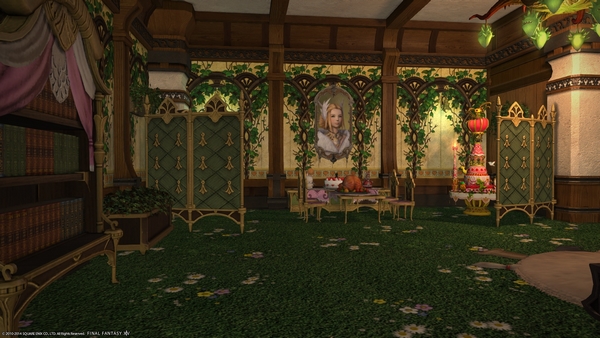 Welcome to the seventh visit of the detached houses. This week, we have another reader who has let us know his desire to present his house to you. So I will take care of hers first and I will continue my visits afterwards!
Detached house 1
This house is owned by Kaliba Asran of the Moogle Server. It can be found at Brumée sector 7 location 28.
A garden with Christmas decorations with a nice garden area.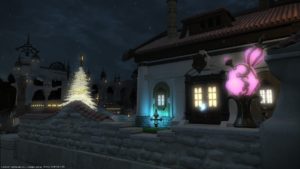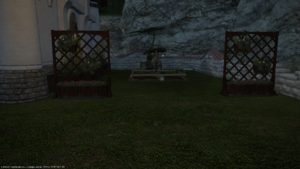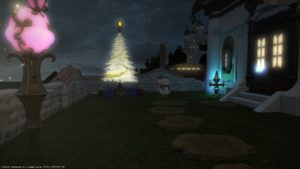 The entrance has an Arhiman atmosphere with a nice lounge area.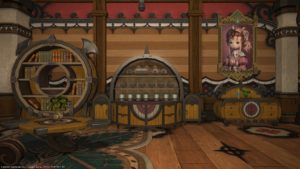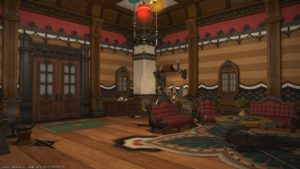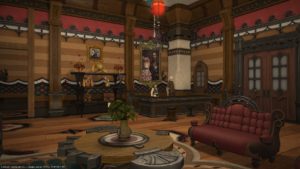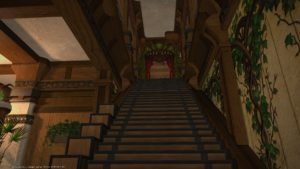 The basement in the colors of Gridania with a Sylph mix is ​​very well arranged with a dining area (where we can see a magnificent mounted room available during the Weddings) but also a bedroom area and a small living room with a good glass of champagne!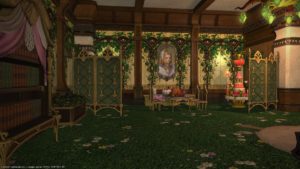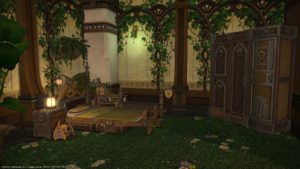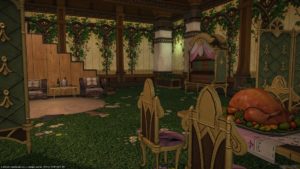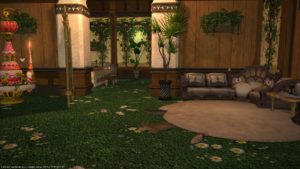 Thank you to you Kaliba for showing us your house which is very original!
Detached house 2
A garden with a pretty pink facade and a small garden area.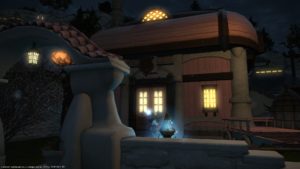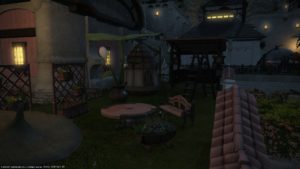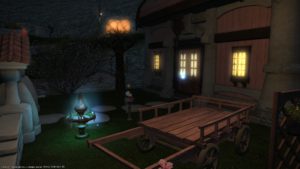 The bar-like entrance has a lounge with a fireplace and a dining area.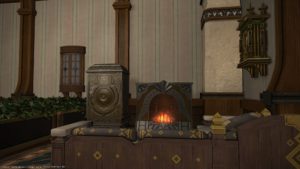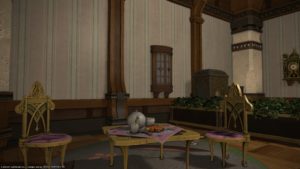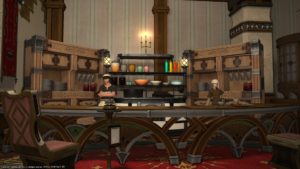 The basement in red and Morbol tones reveals an office area, a library area and a jacuzzi area.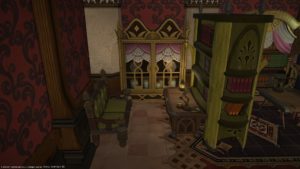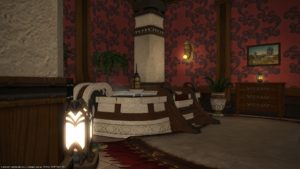 Detached house 3
A simple garden somewhat reminiscent of public gardens.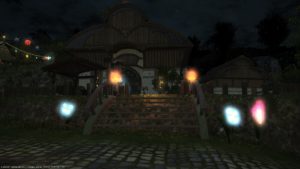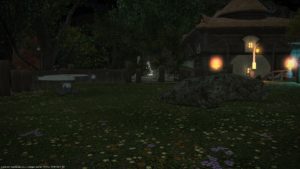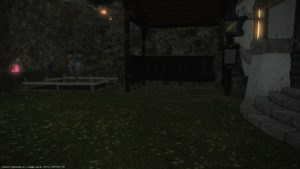 The entrance is more colorful with a Mog tapestry, a reception and a fireplace.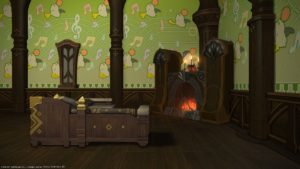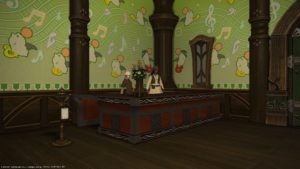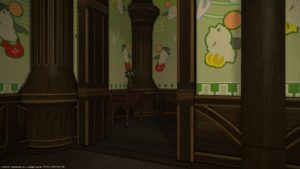 The basement is in Chocobo colors with a lounge area with a Garuda sofa as well as a bedroom area and an office area with a jacuzzi at the back of the room.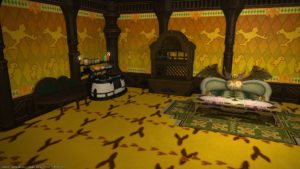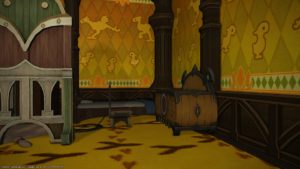 Detached house 4
A lovely garden with Carbuncle furniture and a campfire to warm up.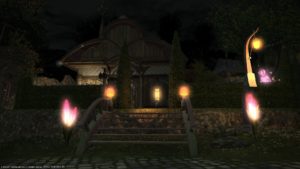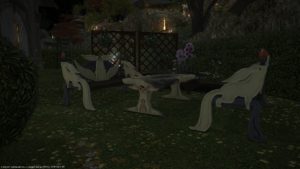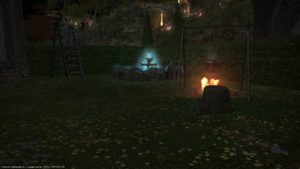 An entry in the tone pink with a very original bar, presenting several chairs of different colors.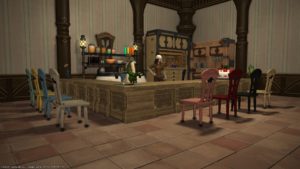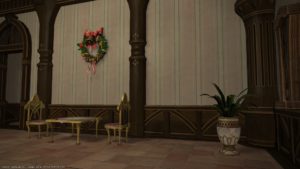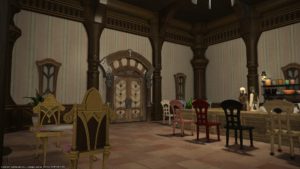 A basement always in the pink tone presents a Carbuncle office area as well as a Tomberry dining area and a bedroom also in Tomberry colors.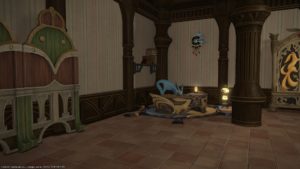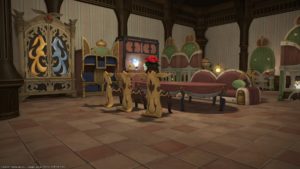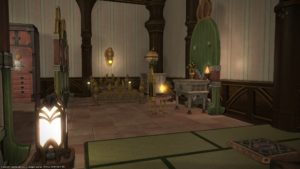 Detached house 5
A garden with lots of trees and a pretty Titan lantern (which we see less and less by the way.)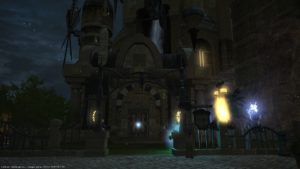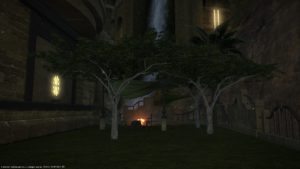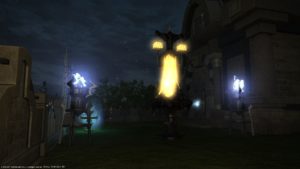 A sober entrance with a lounge area, a library area with a nice telescope for stargazing and a bedroom area.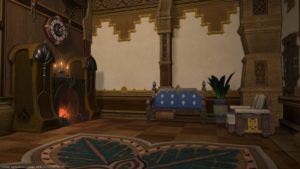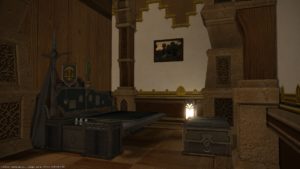 A more colorful basement with a mix of Tomberry, Carbuncle and Arhiman to give a nice sitting area with also a small office area.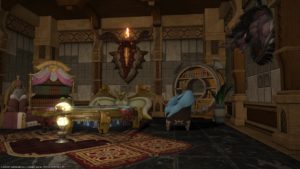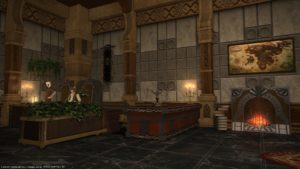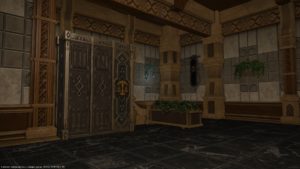 Detached house 6
We end our visit with a garden with a blue Christmas tree and a garden area.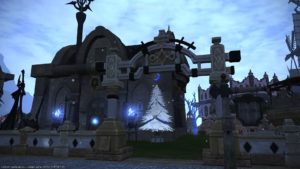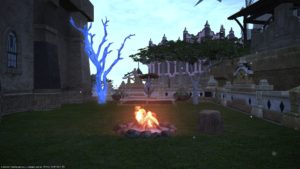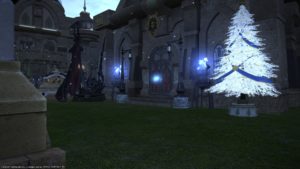 The stone entrance serves as an office / library.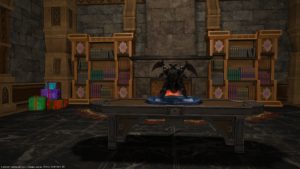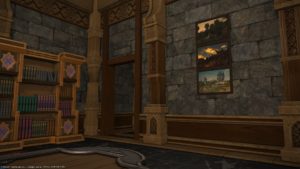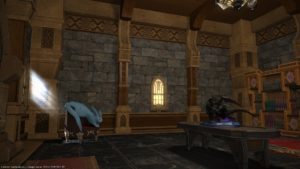 The basement, still in stone, is illuminated by Shiva's chandelier with a jacuzzi area and a large bedroom area with a beautiful Behemot head on the wall.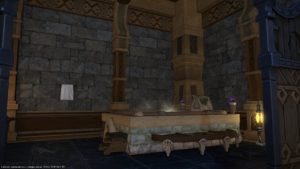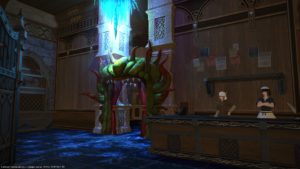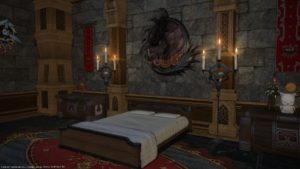 rjprojectsonline (at) Gmail (dot) com) and I will be happy to introduce your home!