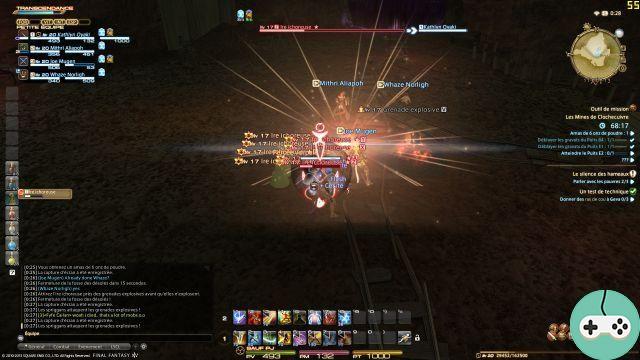 Les Mines de Clochecuivre is the third dungeon you will discover! Accessible at level 3 throughout the epic, it represents a tad more challenge than the other two.
On the way for the guided tour!
At the start of the dungeon a group of enemies with a Spriggan waiting for you. Once this group was defeated, a small key is at your disposal to open the door.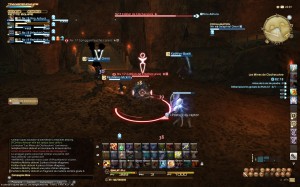 Continue your progress. Your goal here is to clear the rubble from Well A1. To achieve this you need to find 2 6 oz masters of poudre. Take a good look around to find them and open the chests at the same time. The piles in your possession, place them on the landslide and then use the detonator to clean up.
Arrived on the map of well B4, another chest is available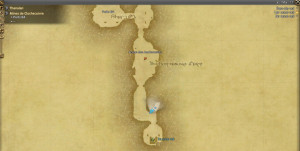 On the last card you still have to clear the rubble from Well E1. You will find clusters of 6 ounces of powder on the explosive devices in the adjoining rooms (and a safe in the recess of the West room).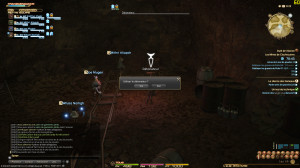 Now we have to clear the well E2 ! Keep your eyes peeled for the two 6 ounce clumps of powder.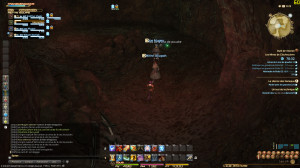 In Puit E2, a new boss awaits you: ire Ichoreuse. Here, it is not a question of stupid typing, will have to use the neurons a little! You cannot inflict direct damage on Ire. You must use the improved detonator which will bring up a grenade explosive. It will be necessary to bring the latter near the Ire: after a little while, the grenade will prepare its attack with area damage. It is this attack that will hurt the blank. Do not stay in the damage zone or you will be in great pain!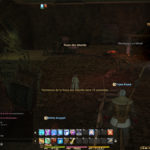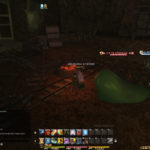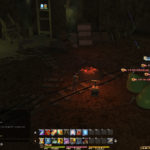 The attack passed, the Ire will be divided. Repeat the operation to end up having a bunch of miserable little Ires who will kill each other in two shots.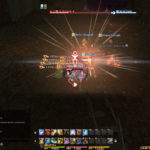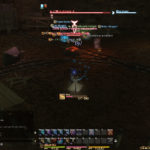 But that's not all. During the fight, a Spriggan will appear several times. The ugly bug wants to detonate your bomb! To the DPS to prevent it by killing it quickly.
After the ire, new atmosphere in the mine: it's a little wet! You will find chests on your way, indicated on the map: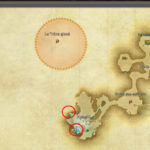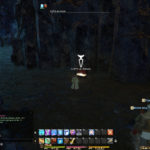 You end up getting to final boss: Gyges the invulnerable ! You will fight first in the center of the room. Then the enemy will go to the right to break a rock. The way clear, another giant arrives to break the rock opposite its leader. This enemy must be killed quickly so that he does not break the rock preventing his comrades from joining him.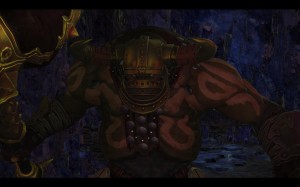 Non-exhaustive list of booty :
Weapons:

Ethereal Iron War Ax
Ethereal Iron Hast

All classes:
Magi:

Acolyte robe
Acolyte's Thigh Boots
Looted hat

Fighters:
GLA - MRD - HAS - PLD - GUE - DRG:
GLA - MRD - PLD - GUE:

Ethereal Breastplate
Ethereal Sabatons
Ethereal Reinforced Pants
Looted Sabatons