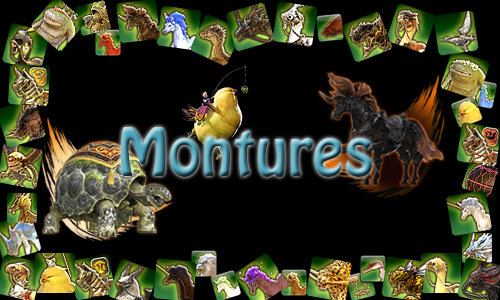 Let's take a look at the mounts available in the game since update 2.1. To see the frames already presented, go to the last article.
Mounts obtained through reputations
Each of the following frames can be purchased for 120000 gils, even at this price, they are too adorable!
Crowned Goobbue
Sylphe Vendor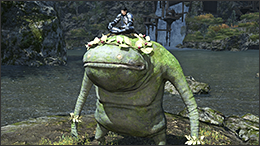 Cavalry Draconid
Seller Amalj'aa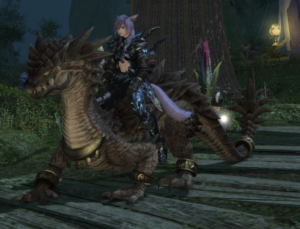 Cavalry elbst
Sahuagin seller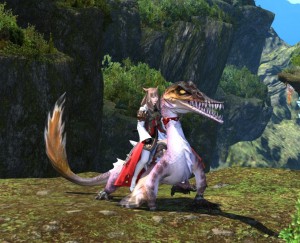 Bombo swing
Seller Kobold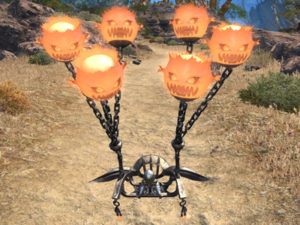 Grim wolf
Seller ixali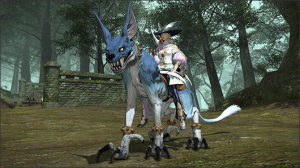 Mounts of Achievements
The following two mounts are obtained thanks to an achievement: to have them, you must complete 200 challenges at 8 as a Paladin for the war lion and complete 200 challenges to 8 as a Warrior for theWar bear (Extreme Primals and Bahamut only).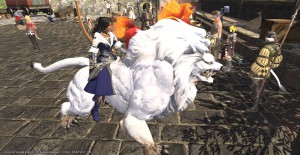 War lion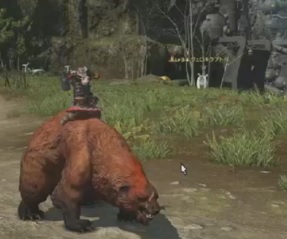 War bear
For'Magitek type C armor, you must receive 500 times the honors of your teammates.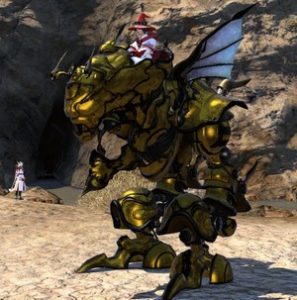 Chocobo the parade, you must receive 3000 times the honors of your teammates.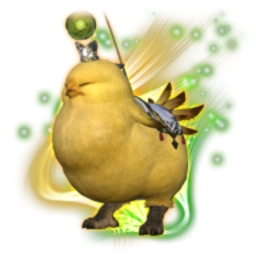 For the displacement module, you have to win 200 fronts.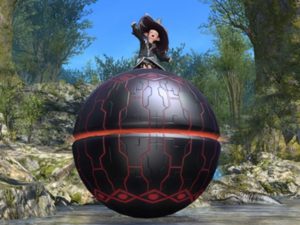 Mounts on the primordial
The following mounts can be obtained after combat on the various primordial:
Aithon on Ifrit Extrême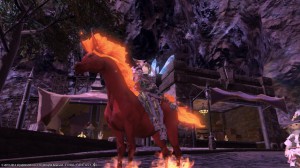 Gullfaxi on Titan Extrême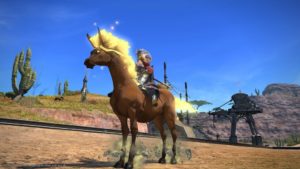 Enbarr on Leviathan Extrême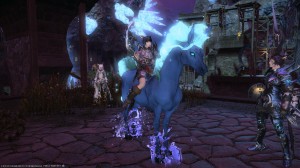 Xanthos on Garuda Extrême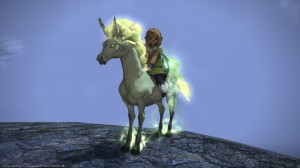 Alicorne de Jais on Garuda / Titan / Ifrit Extrême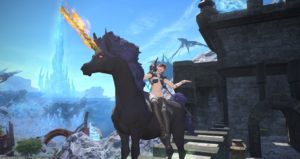 Ship on Ramuh Extrême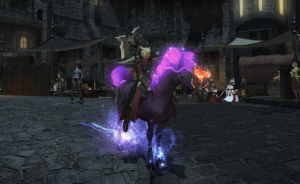 Boreas - on Shiva Extrême
When you have obtained the following mounts: Aithon, Xanthos, Gullfaxi, Enbarr, Markab, Boréas, go to Wandering Minstrel in Mor Dhona (21, 8) to obtain To do :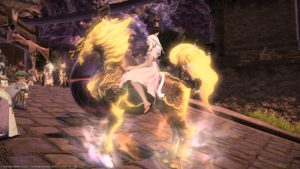 PvP mounts
The following mounts are obtained through an achievement: to get them, you must achieve 100 Frontline victories with your great company
Sand horse - The Immortals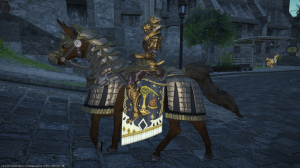 Stormhorse -The Maelstrom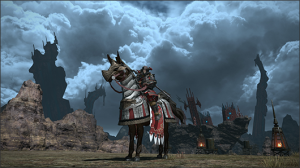 Snake horse - The Order of the Two Vipers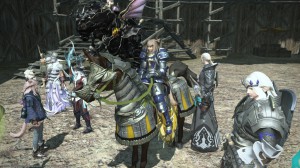 The loyal player's mount
Le Big chocobo is a bonus mount, offered to owners of the Collector's Edition of FFXIV, V1 et A Realm Reborn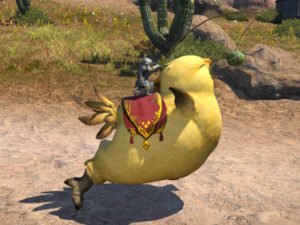 Veteran Rewards
L'Elephant béhémoth is offered to you in-game when you purchase a 270-day subscription.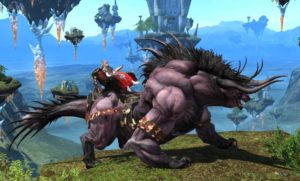 Sponsorship frame
Draft Chocobo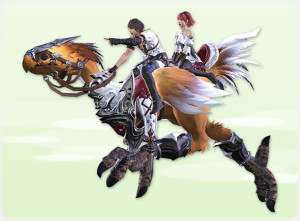 Frame at purchase
Sleipnir - on purchase in the Mog station
Ceremonial Chocobo - obtained with a Gold Formula or Platinum Formula of the Eternal Bond.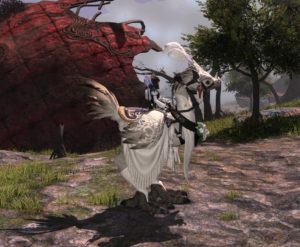 Gold Saucer
Adamankhelone obtained with 200,000 GPS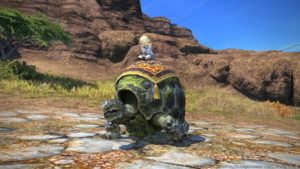 Fenrir obtained with 1 GPS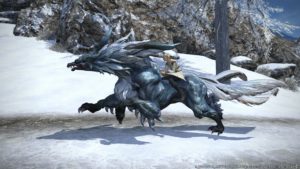 And you, what is your mount?
History
Guide V1 : 01/07/14
Guide V.2.3: 29/07/14
Guide V.2.4: 20/08/14
Guide V.2.4.1: 21/11/14
Guide V.2.5: 01/02/15
Guide V.2.5.1: 28/02/15