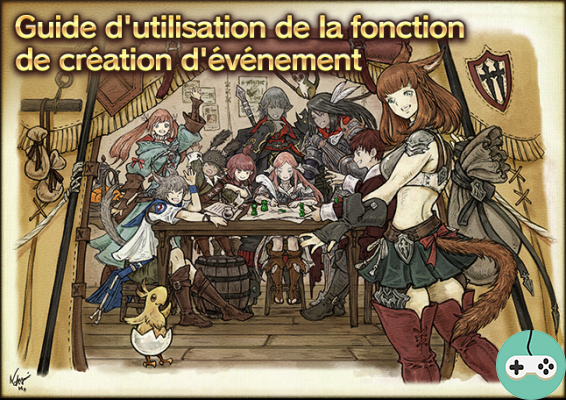 The Finaltansy XIV site, The Lodestone, now has a tool allowing any player to create an event or find one and participate in it.
Creating an event
Once logged into Lodestone, look for the calendar in the right column. Then click on the day on which the event will take place and select "New event".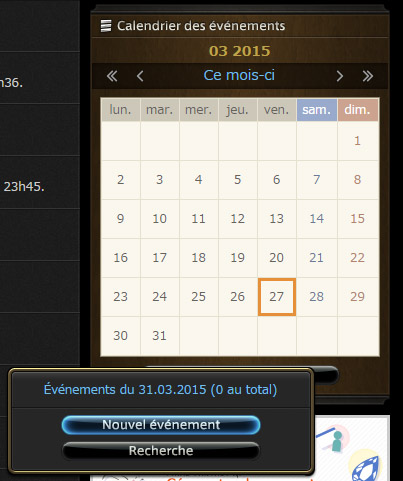 We arrive on a page inviting us to read the guide and to take note of the rules that I invite you to read, below:
Terms & Conditions
To ensure the best possible gaming experience for all players, we ask that you follow the following rules and recommendations when using this feature. Any abuse could be punished.
Please ensure that you comply with the FINAL FANTASY XIV User Agreement and the Guide to "The Lodestone" website.
Please activate the "Personal" setting when using this function for your personal calendar.
Events requiring participation fees as well as messages intended to raise real or in-game money are strictly prohibited.
Please avoid any content or comments that may offend a third party.
It is strictly forbidden to post personal information such as names or addresses.
It is strictly forbidden to publish information that may reveal the identity of other players.
Events unrelated to the game or deemed inappropriate may be modified or deleted.
This function does not automatically form a team with the players participating in the event. The team must be composed in the traditional way in the game.
The FINAL FANTASY XIV development and management teams cannot assume any responsibility for the organization, content and conduct of events created through this function.
Square Enix cannot take any responsibility for events that do not comply with the Terms of Use or those organized outside of the game.
Spoiler warning
When creating an event, please avoid posting any information that may be viewed as a spoiler by other players. If this kind of information is needed, we strongly recommend that you include an alert in the title and appropriate labels in the description.
Now that you know what nonsense not to do, it's time to create your event! You just have to fill in the fields.
In the description of the event you can format the text, insert an image, a video, something to embellish your ad.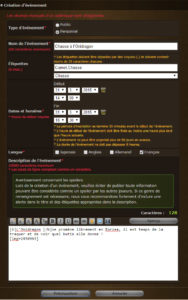 We preview and all that remains is to save if we haven't forgotten anything!
On the home page of your profile will appear at the top "You have 1 event (s) planned. Click here for more details." and the box corresponding to the day of your event will have changed color.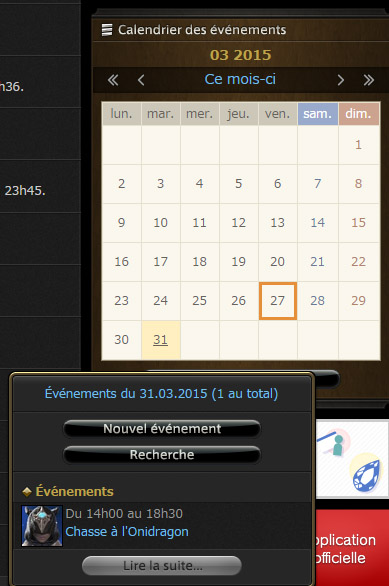 Participate in an event
Using the search function (menu Community or on your wall), you will be able to find events organized by other players. Search filters are automatically applied, you can modify them as you wish by selecting New search.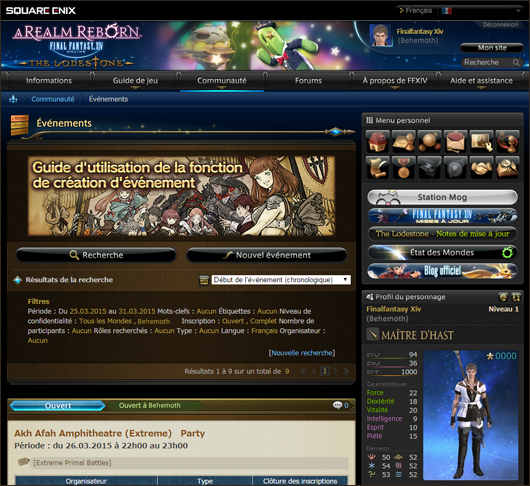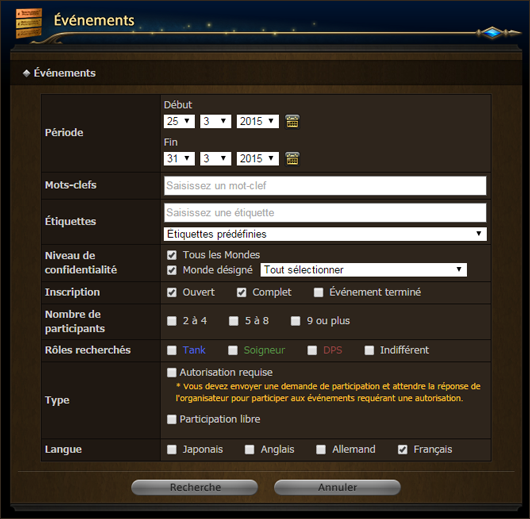 Found an event you want to attend? Click on Event details.

Then you just have to click on Ask to participate and fill in the required information on the next page.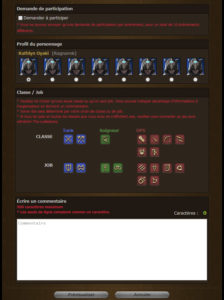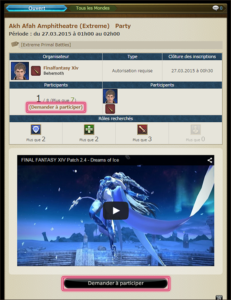 All you have to do is get to the event on D-Day and have a good time. Don't hesitate to let us know about your community events!