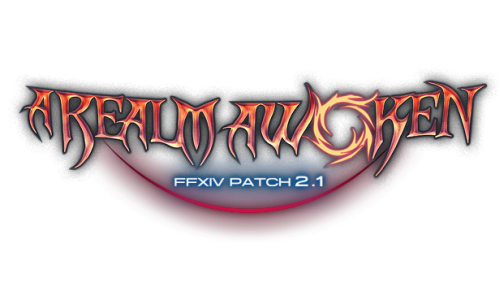 We know since the 10th Live Letter: 2.1 "A Realm Awoken" will be online on 17 December. Today, we learn that maintenance will begin on December 16 at 9 a.m. spanish time until December 17 at 9 a.m. at the latest.
If this maintenance will last as long as possible 24h, this is because it will not add that "A Realm Awoken":
reduction of congestion servers: to make the list of worlds easier to use, the servers will be grouped into small groups so that each data center gains in autonomy.
modification of the number of contents instances : change of servers, optimization of instantiated content.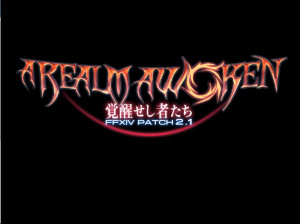 For more details, you can read Yoshi's post below:
Yoshida on maintenance
Extended maintenance during the implementation of patch 2.1
Hello, here producer / director Yoshida!
Thank you for your continued support of FINAL FANTASY XIV.
I am happy to announce that the first major update "A Realm Awoken" will be implemented on December 17th, 2013.
In addition to the update, we also plan to update the data centers. Therefore, a 24 hour maintenance (maximum) will take place from December 16 to 17. Since the duration is unusually long, let me introduce you to the planned additions.
- Reduce server congestion and make the Worlds selection screen easier to use.
We are currently working with data centers (comprising several servers) covering Japan on the one hand, and North America and Europe on the other.
Currently, players need to access one of these centers before they can get the server list, which creates overload when too many players try to access the game. As a result, the lists can sometimes not be available. be available.
We want to resolve this inconvenience as soon as possible in order to avoid any problems when we add new servers for the game's release on Steam and PlayStation 4. For this, we will group the servers into small groups and make sure that each center of data processing is more autonomous. This should allow a faster connection to the game and will allow us to improve the performance of our servers more easily in the future.
- Change the number of instantiated content during update 2.1
As mentioned in one of my letters from the LIVE producer, we will be adding a lot of new content in Update 2.1.
Team or alliance content is already structured in such a way that several hundred instances can exist at the same time. As you already know, we have made several updates in order to increase this number. However, with the many content that will be added with Update 2.1, we will be changing the number of instances assigned to each content (among other things, we will be adding more instances for the Bahamut Maze).
The mission tool will also be updated, especially on how players are placed in teams, and we will also be changing server equipment to improve the ergonomics of the game.
Please note that although we estimate that the maintenance will take 24 hours, we will do our best to have it completed as soon as possible.
Due to the amount of work to be done, the maintenance will take longer than usual. We apologize for the inconvenience caused and thank you for your understanding.
Please refer to the information below for more details on the schedule for this maintenance.
Duration of maintenance
At the following dates and times, maintenance will take place on all Worlds. This maintenance will be accompanied by a separation of the Worlds into several groups between the Japanese and North American / European data centers, as well as a change of the server equipment.
FINAL FANTASY XIV: A Realm Reborn will not be available during maintenance.
We apologize for the inconvenience caused and thank you for your understanding.
* The World transfer service will cease to operate 15 minutes before the maintenance begins and will remain unavailable until the maintenance is completed.
[Dates and times]
From December 16, 2013 at 8:00 a.m. to December 17, 2013 at 8:00 a.m. (GMT).
* Please note that this is the maximum time, we will do our best to complete this maintenance asap.
[Service concerned]
- FINAL FANTASY XIV: A Realm Reborn