Today, I offer you a small overview of the front, a new PvP area planned for Patch 2.3.
Forehead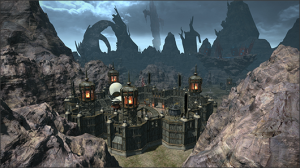 The Front is a lawless zone, the Big Companies have decided to fight a battle to know who this zone will belong to. Great riches are available in this land. Each Great Company will ask you for help to have the right to use them. Who will get the Allagan relics buried in the soil of the plain of Carteneau?
A large company has the right to call 24 players to defend its colors. In short, 72 players will be present to compete.
How does the front work?
Every great company has a side to defend. There are three possibilities for your team to receive points:
occupation of camps
elimination of opponents
eliminating monsters
The game is won when a team has won the requested points as quickly as possible.

Occupation of camps
A camp is recognizable by a flag planted by its large company. To be able to control it, you have to stay inside to change the occupation of the camp in your favor. You should know that occupying a camp earns a lot of points: the more points your team has, the more chances you will have of winning.

Elimination of opponents and monsters
When a player from another large company is killed or immobilized your team will receive points. Monsters appear randomly: for each monster eliminated your team will receive points.
If you die, know that you will reappear in your camp without penalty. However, the more you die, the longer it will take to respawn.
Rewards
At the end of the fight, each team will receive PvP experience points and Wolf Marks based on their ranking, as well as Allagan tomestones of mythology and Allagan tomestones of martial art.
An achievement will allow you to have a steed, a special PVP mount.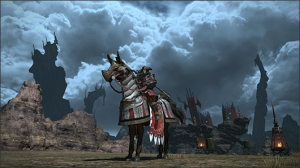 So what do you think of this new area?